Why Hiring A Recruitment Agency Saves Your Business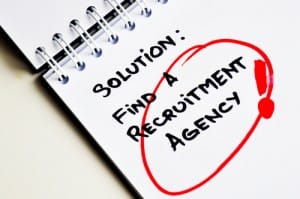 Is your business struggling to maintain productivity levels because of high rates of employee turnover? Are you exploring solutions for refining your hiring process in order to ensure that you hire only people that will be a good fit with your company?
One of the easiest ways to ensure that you hire quality employees is to work closely with a professional recruitment agency. In fact, hiring a recruitment agency can save your business in a number of ways:
It Can Help You Save Time in the Hiring Process 
You can easily miss out on an outstanding potential employee because he or she never stumbles across your job posting. Recruitment agencies have expansive networks of potential employees and the best agencies keep thousands of resumes for skilled, local professionals on file at all times.
A recruitment agency will work with you to understand your unique needs for a certain position and they will be able to provide you with a better list of candidates than you'd typically be able to assemble on your own. They will ultimately save you boatloads of time sorting through resumes of unfit applicants that don't fit what you're looking for. 
It Can Help You Decrease Costs of Employee Turnover 
Losing employees can actually cost you quite a bit of time and money. Some surveys report that a poor-performing employee will take up about 17 percent of a manager's time. That can equate to nearly one wasted day every week. Don't forget to account for the time and money that you'll spend training a replacement.
A recruitment agency can help you reduce the likelihood of turnover by vetting candidates before they walk through the door. At most agencies, staffing specialists become quite familiar with candidates, either because they've worked with them before on a temporary or consultative basis. This gives the specialists a better idea of how potential candidates will mesh into a specific office culture. 
It Can Help You Eliminate Up-Front Hiring and Training Costs 
In the interest of reducing hiring expenses, a recruitment agency can perform pre-employment evaluations for you. The legwork involved in conducting these evaluations can drain anyone's budget quite rapidly. These costs can particularly affect small or mid-sized organizations operating with tight budgets.
Recruitment agencies provide their candidates with access to opportunities for training and resources that will help them continue to perfect their talents, learn new job skills, and stay up-to-date with the latest technological advancements. 
It Can Help You Reduce Overtime Hours 
During your most busy season, you might need to bring in an influx of temporary workers. Recruitment agencies can help you save money in these busy times by giving you quick and easy access to a diverse roster of candidates that have the skills required to fill any gaps in service.
This will ultimately help you eliminate costs of paying overtime to your full-time staff, and draining your most valued team members in the process. Staffing specialists at the recruitment agency near you can help you get access to the cream of the candidate crop today!
Job ID
City
Remuneration
Apply Online
If your qualifications are a match for this position please apply online for immediate consideration. Thank you for your application.
Position Applying For:
Why Hiring A Recruitment Agency Saves Your Business
*If you experience trouble submitting your resume' here, please email the recruiter directly, you can find the recruiter's email address next to photo of the recruiter above, or contact your our local office.