Getting Your Job Posting to Appeal to Great Candidates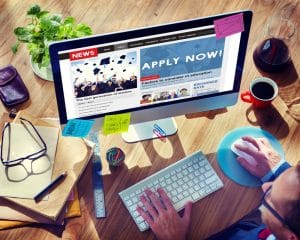 Attracting good talent to your company is all about knowing how to build an employer brand that appeals to ambitious, dedicated professionals. One crucial factor here is how you execute your job postings. Without knowing it, you could be making an error that's costing you a great recruit!
The Role of the Job Posting
Some may assume that the only purpose of a job posting is to notify potential candidates of an open position or a set of positions that need to be filled at a company. This is indeed true on a surface level, but it's important to acknowledge the secondary, indirect functions that a job posting serves. Each one is a representation of your company, and in many ways is as much an advertisement as any marketing endeavour your company might engage in. Once we recognize this, it becomes clear that delivering the right message to the best talent out there isn't a process to take lightly.
Common Mistakes
There are a few places where recruiters are likely to go wrong when writing a job post. First of all, it's important to keep your information literal and useful to the jobseeker. This means avoiding flashy or cute uses of language that risk insulting the intelligence of the reader. You also don't want to write a list of qualifications as though it is the description of a flawless candidate. If the posting sets too unrealistic a skill threshold, you'll be losing the attention of truly talented candidates.
It's All About Balance
One factor to consider is what your job post asks the candidate to do in terms of self-reflection. There are characteristics that are more objective that the candidate can gauge for themselves based on what you say you need, but there are other characteristics that are best determined by you firsthand in an interview. For example, don't say "must have good interpersonal skills" if you know that you'll get a more accurate reading of this from a conversation with them. Keep things succinct and practical, but don't forget to let the personality of your company culture shine through.
How do you typically go about your job postings? Working with an experienced recruitment agency can make all the difference in ensuring the quality of your talent pool and the compatibility of your new employees. Contact a Summit Search Group office in your city today!
Job ID
City
Remuneration
Apply Online
If your qualifications are a match for this position please apply online for immediate consideration. Thank you for your application.
Position Applying For:
Getting Your Job Posting to Appeal to Great Candidates
*If you experience trouble submitting your resume' here, please email the recruiter directly, you can find the recruiter's email address next to photo of the recruiter above, or contact your our local office.