Generational Hiring: the benefits of age diversity in hiring practices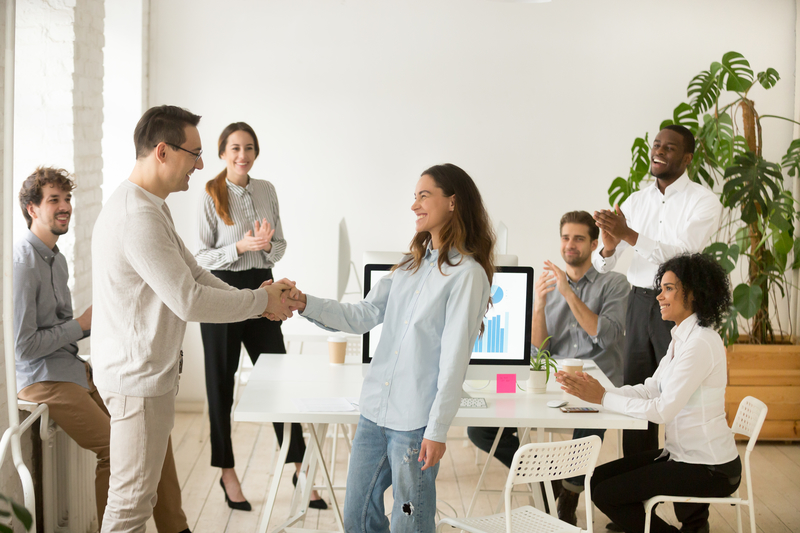 Discussion in boardrooms often focuses on diversity through gender and ethnicity. While this is important, age diversity is equally relevant. For the first time in history, our workforce is comprised of 5 generations of employees; the Silent Generation (ages 74 to 94), Baby Boomers (ages 55 to 73), Generation X (ages 39 to 54), Generation Y (ages 24 to 38) and Generation Z (ages 23 and younger). This momentous occurrence is due to: 
an increase in health and longevity allowing a longer work life

the choice to work longer due to enjoyment of the work place

a need to work longer for financial stability when retiring

an increased incidence of parents supporting offspring into their 20's and 30's.
Many believe that age diversity among employees is a problem needing to be solved; a bane to communication and cooperation in the workplace. However, there are many benefits that stem from an age-diverse workforce. 
Improves productivity

: According to an SHRM executive brief, productivity of both older and younger workers is higher in companies with age-diverse teams. This is particularly true when groups are involved in complex decision-making tasks.

[

https://www.shrm.org/foundation/ourwork/initiatives/the-aging-workforce/Documents/Age-Diverse%20Workforce%20Executive%20Briefing.pdf

] 

Reduces employee turnover

: People enjoy working in an environment that is accepting, inclusive and values the contributions of all. When employees feel comfortable and appreciated, there is less turnover. 

Drives innovation:

Age-diversity provides a variety of experiences, expectations, styles and perspectives which, when managed well, drives innovation resulting in an organization that appeals to a broader customer demographic. 

Fosters a larger knowledge base:

Older employees bring the knowledge that comes from experience. Younger employees often come from recent cutting edge education. This combination of knowledge gives your company a greater ability to create ground-breaking solutions. 

Contributes to a diversified skill set:

Each generation brings a different skill set to the table. Young employees may have a strong grasp on high tech business mediums (social networking, online product demonstration, webcasting) while mature professionals often have good interpersonal skills that are an asset when in-person communication is needed. This diversity of skills helps a company cater to a multi-generational demographic. 

Allows for mentoring:

Age-diversity in the workplace creates the possibility of two-way mentoring; the opportunity to teach, share and learn from one another. Senior employees can teach their younger peers the lessons experience has rendered. Younger workers can teach their older coworkers about digital tools, technology and social media presence.

Creates continuity:

A company dominated by mature employees runs the risk of becoming obsolete and, when retirement age approaches, the chance that there is no one to receive accumulated knowledge. If your workforce is largely young employees, there is no opportunity for generational mentoring that leaves employees familiar with a company's history, trajectory and vision. 

Makes us better people:

We all carry some age bias. Working side by side with people from other generations is a great way to bust these beliefs. This can have a positive effect on the way we view and treat others inside and outside the workplace, making us more tolerant individuals. 
Though an age-diverse workforce is a notable asset, many companies fail to embrace the concept. Prejudice against job candidates of certain ages (both young and old) exists in many corporations. Focusing on the benefits of each generation of workers helps to overcome the roadblocks to developing a thriving, diverse workforce. 
When hiring, appeal to professionals of all generations to ensure that bias is not damaging your recruitment process. Boasting an age inclusive brand will help attract a wider range of talented individuals to strengthen your company. Understanding the career priorities of different generations is important to creating a great company culture and making your cooperation a choice for all ages.  
If you want an age diverse recruiting strategy, the experts at Summit Search Group are here to help. It's our mission to bring talented professionals, of all ages, together with growing businesses. Contact us to find your next hire! 
Job ID
City
Remuneration
Apply Online
If your qualifications are a match for this position please apply online for immediate consideration. Thank you for your application.
Position Applying For:
Generational Hiring: the benefits of age diversity in hiring practices
*If you experience trouble submitting your resume' here, please email the recruiter directly, you can find the recruiter's email address next to photo of the recruiter above, or contact your our local office.