Fostering Respect In Your Workplace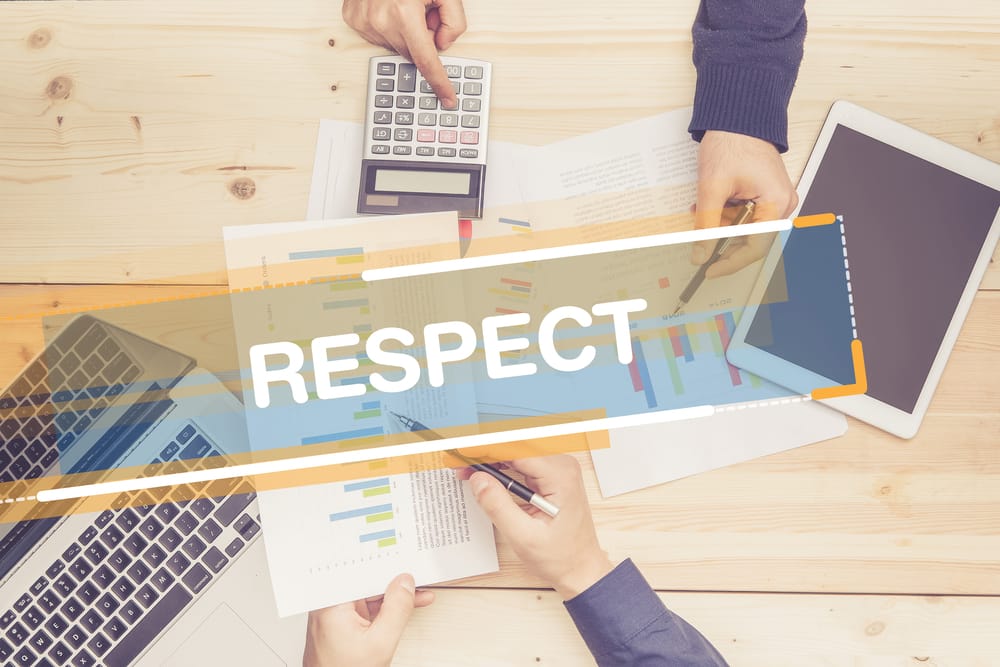 A place of business isn't only about business. It's also about building good relationships and maintaining a strong community, both within your company and with the outside world. One of the central linchpins holding these principles together is respect.
What Does Respect Look Like?
Some employers tend to define respect as an employee's ability to stay productive for the greater good of the company. These days, it's not so simple. While working hard and producing results is a key part of an employee's prerogative, professional respect is increasingly defined in more holistic terms. This is particularly true when it comes to how employees are recognized and valued by one another and their employers. In other words, respect isn't just about authority or duty, it's about developing a corporate culture grounded in good communication, courtesy, and esteem moving in all directions.
Among Your Employees
So how do you recognize a lack of respect between employees and what can be done about it? A good starting point is to observe how each employee regards the efforts of another. Do they seem confident that they can rely on one another? Do they engage in effective, critical discussions regarding their work and listen to one another? If it seems that improvement is needed in these areas, it's important to never underestimate the influence you can have on their perceptions of and interactions with one another. Ensure that you have a good code of conduct in place and that everyone knows it. Use your position as a leader to set examples for respectful work dynamics so that expectations are clear.
Between You and Them
Of course, even with a team of people who respect one another, you'll face a constant uphill struggle if you don't respect one another. One of the most important things to bear in mind here is that respect should be a two-way street. This sense of balance extends to many different contexts. Make your employees feel appreciated, but avoid playing favourites. Use your authority to administer confident and helpful criticism, but avoid undermining their competency. If they feel that you strongly believe in their abilities but can be relied upon as their leader, you're on your way to a more respectful environment.
You can't build a respectful corporate culture without recruiting the right talent! As Calgary's most devoted employment agency, Summit Search Group is there to make it happen. Contact us and find out how we can connect you with the right candidates today!
Job ID
City
Remuneration
Apply Online
If your qualifications are a match for this position please apply online for immediate consideration. Thank you for your application.
Position Applying For:
Fostering Respect In Your Workplace
*If you experience trouble submitting your resume' here, please email the recruiter directly, you can find the recruiter's email address next to photo of the recruiter above, or contact your our local office.