How To Find The Career For You
Many college and high school graduates struggle to find a workplace they truly fit in, a purpose that makes a positive contribution to the world, and a job that they enjoy and are good at. There are many opportunities out there, but it can be difficult to narrow down your options and make a good choice.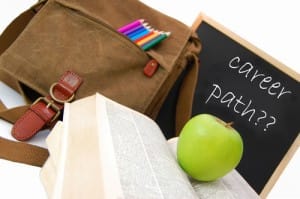 If you're job searching and floundering looking at jobs that you're not really that excited about, you might need to rethink your strategy. Here are some questions you should ask that will help you find the career that is right for you:
What Energizes and Excites You? 
Obviously, this is the first step to finding a career that we actually enjoy. However, many people put their own desires on the backburner in favor of more trivial concerns over salary and benefits. If you dread talking about your job, you're probably on the wrong track. 
What Skills Do You Have? 
Some people might not feel particularly passionate about any specific career. Others will have interest in a multitude of areas and struggle to decide on just one. Taking some time to think about your personality and your skills can help you narrow down careers that will be right for you. 
Have You Tried an Online Test? 
There are many online personality or "job placement" tests available online today. Most of us took a career assessment in high school, but, hopefully, most of us have changed quite a bit since then. It can help to take another test that matches your self-reported skills and interests with potential jobs you might be interested in. 
Have You Given Internships a Thought? 
Especially if you're unsure about the career that you want to pursue, you can gain a ton of useful knowledge and experience by exploring internships in areas that interest you. This is a great option for those that have flexibility when it comes to salary, and many internships will lead to full-time jobs for candidates that have the passion and drive to succeed in such a setting. 
Do You Have a Valuable Mentor at your Disposal? 
When it comes to taking your career search to the next level, a mentor can be an invaluable resource to have at your disposal. A mentor can provide insider insight and also help you get connected with more people that work in the industry you're interested in. Connections can take you a long way. 
Have you Explored All the Possibilities? 
We've been familiarized with the most popular careers available to us from a young age. These careers typically include being a doctor, lawyer, teacher, computer engineer, etc. For those that are feeling uninspired by the typical choices, there is a lot more available out there.
Be sure to explore unconventional careers that might provide exciting educational opportunities. There are thousands of unusual jobs available that you've never heard of. These jobs can be explored easily and conveniently in the Bureau of Labor Statistics' Occupational Handbook.
Job ID
City
Remuneration
Apply Online
If your qualifications are a match for this position please apply online for immediate consideration. Thank you for your application.
Position Applying For:
How To Find The Career For You
*If you experience trouble submitting your resume' here, please email the recruiter directly, you can find the recruiter's email address next to photo of the recruiter above, or contact your our local office.