Employee Retention – Keeping your Employees Motivated
Hiring quality employees can be one of the largest challenges confronted by organizations of all shapes and sizes. Once your company is able to find quality employees, you shouldn't neglect the importance of keeping them in-house.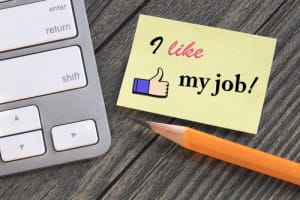 Retaining top employees is one of the best ways to ensure the continued success of your company, but keeping your best employees consistently motivated to do their best work can also be a challenge. Here are a few easy tips for keeping your employees and fostering motivated work habits:
Compensate Them for their Hard Work
One of the easiest ways to keep your best employees around is to "show them the money." Of course money isn't everything, but it can be a huge factor in keeping your best employees happy. It can be helpful to compare your pay rates with those of competitors in your industry to make sure your employees aren't tempted to leave you for an industry competitor. For employees that are the biggest contributors to your organization, you might even consider scheduling end-of-year bonuses. 
Foster Engagement at All Levels of your Organization
Retaining key employees and keeping them motivated to contribute their best on a daily basis also requires facilitating comprehensive staff buy-in. Your employees need to be engaged in your company's mission and vision, and they need to feel like they have a stake in your company's success. Creating an organizational culture that prioritizes an engaged leadership team is essential to keeping staff at all levels engaged and willing to contribute to your company's purpose. 
Consider Recognizing Employees for Going 'Above and Beyond'
Many management teams inexcusably revert to the practice of punishing employees when they fail. While employees need to know what is expected of them, most will already be keenly aware of the fact that they've fallen short of management's expectations.
Creating a healthier work environment where employees want to stick around requires recognizing and rewarding employees for their achievements. Simply taking the time to email an appreciative note to an employee that was able to help you complete a last minute task will show him or her that you value their presence within your organization. 
Offer a Competitive Benefits Package
If you're in an industry where your competitors all offer very similar salaries, you'll need to find a different way to distinguish your company from the others. Offering a competitive benefits package that caters to each employee's individual needs is a great way to do just that.
Providing the basics in health and life insurance, as well as a retirement savings plan, is absolutely imperative when it comes to retaining key employees. Giving your employees a choice as to the other benefit perks they can enjoy when working for your company, such as flextime or the option of telecommuting part-time, will help you show them that you're wiling to accommodate their needs outside of the workplace.
At Summit Search, we help many of Canada's top organizations attract quality talent that helps their business move forward successfully, but retaining employees once their hired is often up to the organization itself. These few suggestions will help your company retain and motivate your employees.
Job ID
City
Remuneration
Apply Online
If your qualifications are a match for this position please apply online for immediate consideration. Thank you for your application.
Position Applying For:
Employee Retention – Keeping your Employees Motivated
*If you experience trouble submitting your resume' here, please email the recruiter directly, you can find the recruiter's email address next to photo of the recruiter above, or contact your our local office.