Dressing For Success: From the Interview to the Workplace
Throughout your career, you'll be making many key impressions on superiors and colleagues. A big part of making these impressions as positive as possible is how your present yourself. Here's a crash course on getting your attire right and looking the part!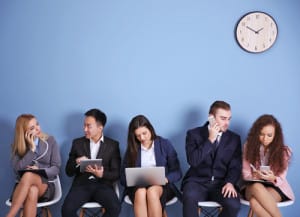 The Interview
The first thing to bear in mind is that you're unlikely to find a one-size-fits all recommendation for interview attire. This is because it depends largely on the nature of the company. Are you working in an industry like finance or business administration? You'll probably want to stick with more formal, conservative approaches in the territory of a suit or business casual items. Meanwhile, tech startups, graphic design, and other similar fields can be tricky to pin down. The key is to do your research on the company culture. Were you referred by a friend or contact on the inside? Ask them about the interview process and for recommendations! In many situations, it's appropriate to politely ask the recruiter to inform you of the interview dress code upon making the appointment.
The Day-to-Day
How well you understand the dress code within the company can be significantly aided by smart questions during the interview process. In most situations, the hiring manager or recruiter will give you a clear picture of how things work and what the expectations are. Nevertheless, in the event that the recruiter doesn't mention these details, it's wise to make sure you ask. Prior to starting the job, be attentive to how your interviewer presents themselves and what insight they provide regarding the company culture. Once you're in, be observant of your environment and follow the lead of your colleagues!
When & Why It's Important
By the time you sit down to start your interview, your appearance and how you carry yourself have already spoken volumes about your eligibility and strength as a candidate. After you've been hired, it's all about smoothly integrating yourself as member of the team. At the end of the day, it comes down to how well you know and understand the company and how compatible you are with its culture. When you feel and look both comfortable, confident, and matched to your surroundings, you'll know you're in the right place!
Are you looking and feeling ready for your dream job opportunity? This is where Summit Search Group comes in. Submit your resume and search for a position through our portal to get started!
Job ID
City
Remuneration
Apply Online
If your qualifications are a match for this position please apply online for immediate consideration. Thank you for your application.
Position Applying For:
Dressing For Success: From the Interview to the Workplace
*If you experience trouble submitting your resume' here, please email the recruiter directly, you can find the recruiter's email address next to photo of the recruiter above, or contact your our local office.