Creating a Startup? Here's How to Approach Recruitment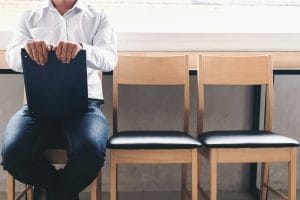 There's nothing quite like starting a new business to materialize a bold and innovative idea. However, building a startup can be fraught with many tricky challenges, and recruitment is key among them. Fear not—we've got plenty of recruitment tips to get your head in the right place.
Carve Out an Identity
Because your company is in its nascent stages, it may be tough to compete with full-fledged businesses who may be able to offer your desired candidate a higher salary. This and other factors can make it particularly tricky for startups to draw in the talent they need. While you may not be able to offer highly competitive packages, carving out a strong identity for yourself as a business and conveying it properly to candidates will be an essential tool in building the right team. Don't just focus on your brand as a company, dedicate yourself to constructing a truly unique and irresistible employer brand as well.
Build a Great Environment
You can't construct an attractive employer brand without having your priorities in the right place when it comes to the environment and culture of your workplace. Not only this, but you have to be able to convey these priorities to your candidates in the right ways. Bringing great people onboard requires that you establish a clear, modern ethic for your startup to follow and focus on the candidates who are compatible with that ethic. Demonstrate that you will do what it takes to make your startup a great place to work, whether it's fostering employee engagement, nurturing constructive superior/subordinate relationships, or a host of other essentials.
Utilize Your Resources
With everything that is involved in putting a new company together, worrying about recruitment on top of it all can be rough. How do you build a talent pool from scratch? How can you comb through vast numbers of job seekers to find your ideal candidates? Pulling this off in a time-efficient and cost-effective way is easier than you might think. You may still be in the process of building valuable connections, but the best recruitment agencies out there have this covered for you. They function as powerful resources for anyone hoping to build a great team, no matter how long your business has been around. Explore the possibilities!
Are you missing out on the type of job candidate that your company needs? The best way to find out is to team up with a recruitment agency that knows how to bring great businesses and shining talent together. Get in touch with the Summit Search Group office in your city today!
Job ID
City
Remuneration
Apply Online
If your qualifications are a match for this position please apply online for immediate consideration. Thank you for your application.
Position Applying For:
Creating a Startup? Here's How to Approach Recruitment
*If you experience trouble submitting your resume' here, please email the recruiter directly, you can find the recruiter's email address next to photo of the recruiter above, or contact your our local office.