Confidential Job Opening? How a professional recruiter can help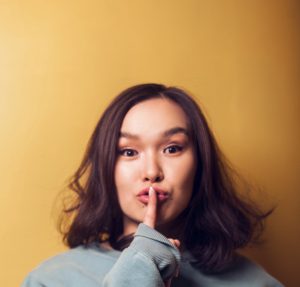 Companies find themselves needing to recruit positions confidentially for a variety of reasons.  Perhaps a current manager or employee isn't achieving desirable results despite ongoing coaching and development, or perhaps there is some internal movement, promotion or departmental restructuring that hasn't yet been announced to the team or greater business community.  A search may also be done confidentially if an organization is launching a new product line or division and wants to protect this information from the competition.
For whatever reason,  engaging a professional recruitment firm is great advice for these types of search processes.
NETWORK
By engaging a professional firm to assist you in filling a position like this, you will benefit from their very deep network and a strong database of candidates that have been developed over time.  The recruiter will be able to appropriately tap into a variety of recruitment tools to specifically source the right candidate for the role; all done while protecting the identity of the business.   A professional recruiter can move swiftly and can conduct the recruitment process effectively while respecting the sensitivity of the situation.
DISCRETION
By the nature of this process, it may not be appropriate to rely on your internal hiring team and by engaging a third-party recruiter you will ensure the process is handled with increased sensitivity and discretion.  Through discussion in the early stages of the process, it would be determined at what level the search is to remain confidential.  Will the recruiter disclose the client's name to the candidate at any point, or will they be required to sign a non-disclosure agreement to participate in the process?    Although a confidential search can be more complex, a trusted partner with experience will be a valuable resource to your hiring team.
Summit Search Group brings 20 years of experience across Canada with teams that are experienced in conducting high profile confidential engagements for our clients.   Reach out to any one of our eight offices for more detail on how we can partner with your organization.
About the author
Gail Eckert is the Director, Recruitment at Summit Search Group. Gail brings over 25 years of experience in the attraction and selection of top-caliber professionals. Gail's many years as a recruitment professional has resulted in numerous successful placements within the agricultural and private and public sectors; focused on a variety of disciplines including executive search, sales and marketing, manufacturing and operations, and administrative.  Follow Gail on Twitter @gaileckert.
Job ID
City
Remuneration
Apply Online
If your qualifications are a match for this position please apply online for immediate consideration. Thank you for your application.
Position Applying For:
Confidential Job Opening? How a professional recruiter can help
*If you experience trouble submitting your resume' here, please email the recruiter directly, you can find the recruiter's email address next to photo of the recruiter above, or contact your our local office.