Canadian Recruitment Specialists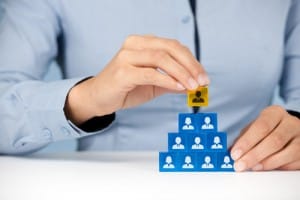 Summit Search Group is a Nationwide Recruitment Agency that provides specialized and individualized recruitment services to clients and candidates across Canada.  Consisting of teams of experienced, knowledgeable, and result driven specialists – this Canadian Recruitment Firm is utilized by all industries for the sourcing, selecting, and hiring of desired professionals.
Effective Canadian Recruiters share some common traits that have enabled them to leave the rest of the pack behind – and carve out a reputation for bringing excellence to every contract.  One trait that separates average recruiters from exceptional ones is the authentic desire to understand people and help them reach their goals.  Anyone can ask questions – the real skill is taking the answers and creating a clear picture of where the client/candidate has been, where they are now, and where they desire to go.  This not only enables a recruiter to develop a picture of career moves but it also helps in developing a personality and emotional profile that can often be the key element to creating recruitment success.  The authentic desire to get to know people makes top performing recruiters exceptional networkers – their natural ease in meeting and getting to know people creates amazing opportunities when it comes to sourcing 'the perfect professional'.
Along with networking skills and extraordinary people connections – Recruiters who excel in their job exhibit the ability to personalize each hire.  With thorough understanding of a hiring company's needs, today's recruitment specialists aren't merely representing an HR department – but are representing that company's desires, targets, goals and aspirations.  This ownership prevents a recruiter from merely filling a position – but is the platform for working hard to make sure that the right applicant is found to meet the firm criteria that has been established.
But a positive recruitment experience isn't just about making a hiring company happy – it also encompasses acknowledging the unique talents of candidates and working with these individuals to ensure that their career embraces these talents and provides an opportunity for the candidate to excel.  Summit Search Group is a Canadian Recruitment Agency that is driven by delivering superior service and results to clients and candidates.  With offices across Canada and experience of industry diversity – Summit Search Group is the Recruitment Firm to turn to for recruiting excellence.
For more information regarding Recruitment Services in Canada – contact Summit Search Group today.
By Bruce Proctor  
Job ID
City
Remuneration
Apply Online
If your qualifications are a match for this position please apply online for immediate consideration. Thank you for your application.
Position Applying For:
Canadian Recruitment Specialists
*If you experience trouble submitting your resume' here, please email the recruiter directly, you can find the recruiter's email address next to photo of the recruiter above, or contact your our local office.