Building your Personal Brand
Building your personal brand is becoming increasingly important as more and more employers take to the Internet to learn about potential candidates for employment. While it may be uncomfortable for some, learning how to sell yourself is essential in today's marketplace.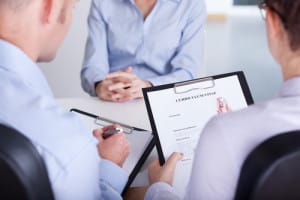 At Summit Search, we strive to connect some of Canada's top employers with well-qualified candidates capable of filling essential positions within their organizations. We also want to help candidates increase their chances of finding a position that fits their unique career goals.
Creating your own personal brand will help you differentiate yourself from other candidates by finding a creative means of showcasing your skills, experience, knowledge, and overall worth to the companies you hope to work for. If you'd like to learn how to more effectively market your qualifications, here are some simple tips for building your personal brand:
Set Realistic Goals for Creating your Brand
Every successful brand begins with a clearly defined set of objectives that identifies what is to be gained from creating that brand. Your reasons for branding yourself will certainly differ from the reasons selected by the next candidate, but these differences can be very important in the eyes of the employer.
Whether your goal is to find better job opportunities or create new contacts that can help with your own entrepreneurial venture, you should take some time to understand why creating a personal brand is important to you. 
Don't Be Afraid to Broadcast your Values and Passions
Most quality employers will want to know some of the things you value in people and in a job, as well as what areas of work you're particularly passionate about. The purpose of identifying your values and passions should not be to create a 'character' that you'd be forced to play.
Instead, you should honor the things that you truly value and are passionate about so that you can simply be yourself. Asking yourself what values should be given priority over others and what kinds of activities make you want to jump out of bed in the morning will ultimately help you create a powerful personal brand. 
Review Social Media Accounts
Your social media accounts are an essential aspect of your personal brand. First of all, you'll benefit from identifying which specific social media networks you should maintain profiles on. Certain sites are tailored to different target audiences.
For example, LinkedIn might be more effective for establishing and fostering business connections than Facebook or Instagram. Of course, you should also be wary of the content of images posted to your social profiles. Your pictures should reflect your personality and, in doing so, should remain consistent with your overall personal brand. 
Be Aware That You May Have to Lose Some to Win Some
When it comes to leaving a resounding impression on a potential employer, it can sometimes prove beneficial to dive into topics others would typically shy away from. To some employers, this might make you somewhat of a polarizing figure, but it can also make your brand much more powerful. At the end of the day, it's important to embrace the fact that not everyone will instantly fall in love with your brand, but you're really only looking for the right person with a career-advancing position available.
At Summit Search, we want to make sure the candidates we recommend for employment are experienced and prepared to perform up to their absolute potential. If you're looking for high quality employment opportunities throughout Canada, please don't hesitate to check our job listings today!
Job ID
City
Remuneration
Apply Online
If your qualifications are a match for this position please apply online for immediate consideration. Thank you for your application.
Position Applying For:
Building your Personal Brand
*If you experience trouble submitting your resume' here, please email the recruiter directly, you can find the recruiter's email address next to photo of the recruiter above, or contact your our local office.