Are You Making Common Career Mistakes?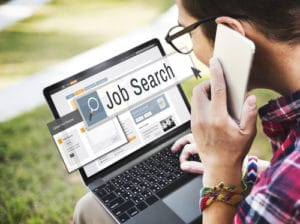 Everyone makes mistakes, but there's a significant difference between day-to-day work errors and career missteps that have larger implications. Let's go through a few concepts that you could be overlooking without knowing it.
Your Professionalism
Many job seekers assume that if they look good on the outside and know all of the expected etiquette, they'll impress potential employers and land that dream job. Unfortunately, looking the part isn't as simple as this. Professionalism is about your sincerity, your personal and career-related priorities, and how you express yourself through your work and your professional choices. It's as much about your character as it is about appearing a certain way. It also expands to your résumé, cover letters, correspondence, and online presence. Ask yourself: "Am I making it clear to potential employers that I have the professional integrity they seek?"
Your Moral Compass
Two things are indispensable in the search for a dream job: the ability to help others and the ability to help yourself. An imbalance in this category can lead to either missed opportunities or a harmful impact on someone else's career. Realizing your own goals by staying competitive is something we all have to do to succeed. Meanwhile, it's important to help people out in your professional community, not just to receive something in return, but because that community will be all the stronger and healthier as a result. If everyone is only looking out for personal gain, the quality of the workforce and its accomplishments will surely suffer for it!
Your Resources
Today, there are more tools, strategies, and possibilities for professional networking and recruitment than there ever have been. Squandering what's available to you can have some of the most immediate harmful effects on your career. A good habit to get into is to ask yourself how a given tool can benefit you rather than assume that it isn't necessary. You should always be making a concerted effort to determine how a resource (whether it's social media, job fairs, a blog, or other possibilities) can be leveraged to develop a solid employee brand for yourself and display your greatest attributes. Get out there, engage with people both online and off, and make your search an exciting one!
Summit Search Group strives to be one of Calgary's key resources for recruitment. To get started on your journey with us, use our job search portal today!
Job ID
City
Remuneration
Apply Online
If your qualifications are a match for this position please apply online for immediate consideration. Thank you for your application.
Position Applying For:
Are You Making Common Career Mistakes?
*If you experience trouble submitting your resume' here, please email the recruiter directly, you can find the recruiter's email address next to photo of the recruiter above, or contact your our local office.