Are You Assessing Employee Engagement the Right Way?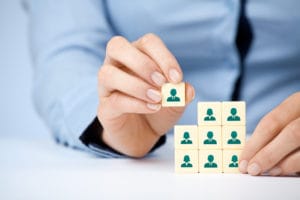 Retaining your employees is about understanding, at a detailed and dynamic level, what exactly motivates and engages them. Assessing their engagement may seem straightforward, but there are many things to bear in mind.
What's the Big Deal?
You may believe you have a good feel for company morale, especially when it comes to small and medium businesses. However, the level at which your employees are personally invested in their work can often surprise you. Unless given an opportunity, many people will be hesitant to voice their dissatisfaction or disengagement until it's reached a particularly severe state. The goal of effective employee engagement assessment is to proactively tackle this problem before it happens. This is why it's critical to make it an active and prominent practice in how you manage your workplace.
Knowing Your Methods
The most conventional approach to evaluating employee engagement is to conduct surveys, but one company's survey can often be radically different from another's. Prompts such as, "I receive productive feedback from my superiors", "I am recognized when I perform well", and "I am motivated to improve my performance" are quite common. Despite the fact that these broader questions have been used for decades, it's important to get to the core of what exactly makes an assessment successful. In effect, you should be assessing your assessments. They should give you a clear picture of whether your employees are truly confident in their responsibilities, enjoy the working dynamic of their team, and genuinely believe in the goals of your business.
Changing Times
The evolution of corporate culture is having an important effect on employee engagement as a concept. Sometimes, the "tried and true" methods just don't cut it anymore. The breadth of each analysis and time between them, for instance, are a couple aspects of the practice that are shifting. With more frequent surveys, the number and nature of your questions should be smaller in scale and more holistic. "Would you recommend this place of work to a friend?" is an example. Assessments using media devices like smartphones is sure to become more common as well. Keep your finger on the pulse of today's professional world and your process just might become more successful!
Having an engaged and motivated team starts with finding the right talent. For that, you can go to Calgary's foremost employment agency. Get in touch with a Summit Search office near you today!
Job ID
City
Remuneration
Apply Online
If your qualifications are a match for this position please apply online for immediate consideration. Thank you for your application.
Position Applying For:
Are You Assessing Employee Engagement the Right Way?
*If you experience trouble submitting your resume' here, please email the recruiter directly, you can find the recruiter's email address next to photo of the recruiter above, or contact your our local office.