Are Recruiting Operations Essential to Business Growth?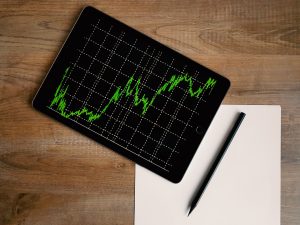 Recruitment is the process of attracting and hiring the right person for a job vacancy. It involves determining the requirements of a position, attracting applicants, screening and selecting possible employees, and hiring and integrating new personnel. What does employee recruitment have to do with business growth?
Employees are a valuable resource. Engaged, productive and organized personnel accomplish tasks and overcome obstacles. A workforce composed of such employees drives a business forward helping it grow. It's important to develop a recruitment strategy that filters applicants enabling you to find the candidate(s) best suited to your company. Good recruiting practices result in 3.5 times the revenue growth and 2 times the profit margin over those companies with a less capable recruiting practice.
To find and retain the best candidates for your business, focus your recruitment process on the following elements.
A detailed profile of the ideal candidate (skills, experience, education, personality traits, etc.)

Effective job postings (concise, simple, concrete, attractive, accurate) 

Ongoing promotion of your brand (active social media pages, trade magazines, industry blogs, related websites, etc.)

Use of pre-employment selection tools (pre-employment test, detailed job preview, etc.)

Development of an ongoing employee referral program

A workforce plan that identifies present and future staffing needs 

Integration of diversity and inclusion

The use of applicant tracking software

A well-managed onboarding process (formal and informal)
Competent employees affect the operation of an organization and help determine a business's success. Develop a strong recruitment strategy so you can select the right people, create an engaged workforce, increase your company's productivity and give your business a competitive edge.
For all your recruitment needs, contact Summit Search Group. We provide deep industry knowledge, the latest recruitment technology, extensive market research, a nationwide network of recruiters, and open dialogue with clients and candidates. Contact our office today.
References: 
https://bizzmarkblog.com/how-recruiting-affects-business-growth/
Job ID
City
Remuneration
Apply Online
If your qualifications are a match for this position please apply online for immediate consideration. Thank you for your application.
Position Applying For:
Are Recruiting Operations Essential to Business Growth?
*If you experience trouble submitting your resume' here, please email the recruiter directly, you can find the recruiter's email address next to photo of the recruiter above, or contact your our local office.