2015 Job Trends
As the New Year begins, talent acquisition is a big priority for many employers. Global trends suggest that employers will need to create larger hiring budgets and prepare for to onboard a higher volume of new employees than in years past.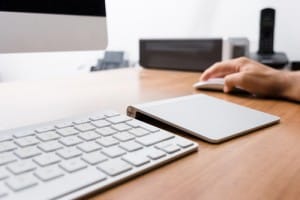 Over the next year, nearly half of the 450 financial professionals surveyed by the 2015 Association for Financial Professionals Business Outlook said that they are expecting to dramatically increase their hiring efforts.
As a large company or organization, you should be mindful of the following trends when planning to hire more employees in the coming year:
Aim to Retain 
A recent survey suggested that more than 50 percent of Americans are actually unhappy with their jobs. With this in mind, you might take some extra steps to make sure you can retain the employees that you already have on the payroll heading into 2015.
Displeased workers will often leave their jobs in search of "greener grasses." In an improved economy, there can be many tempting opportunities available to individuals that don't feel appreciated or challenged in their current workplace. Finding ways to recruit and retain new talent will be imperative in 2015 and beyond. 
Stay Competitive with Wages 
According to the Society of Human Resource Management, compensation was ranked as the most important factor in job satisfaction for U.S. employees. Back in October, a study released by Michigan State University suggested that more than 35 percent of the 5700 employers surveyed indicated that they planned to increase entry-level salaries somewhere between 3 to 5 percent in the coming year. Knowing how much your competitors are paying will help you offer salaries that are appealing and competitive. 
Create a Compelling Brand 
Around the world, global talent leaders believe that cultivating their employer brand should be a top priority. An effective brand can significantly aid your company's recruiting efforts. Start by designing a complete company website that is easy for job seekers to use. Your site should outline your organizational values, accomplishments, and benefits, as well as help potential employees get an idea of your company culture. 
Foresee Generational Shifts 
An estimated 3.4 million people are set to reach the age of 65 in the U.S. alone in 2015. Couple this fact with the knowledge that nine out of every ten of these individuals will qualify to receive Social Security benefits, and we can see how there is an expectation that many of these people may choose to retire this year. Understanding the generational shifts from baby boomers to more millennials in leadership roles will help you hire more effectively. 
Be Ready for the 'Gig Workforce' 
According to a study released by the Freelancers Union and Elance-oDesk in August, nearly 35 percent of the U.S. workforce, approximately 53 million people, is now working as freelancers. Estimates suggest that this number has increased by more than 10 million over the course of the last ten years.
Whether they want to or not, employers will need to consider hiring more freelancers or contract workers in the near future. While freelancers can't fill talent shortages inside an organization, they can help your company meet external demands within a flexible working environment.
Job ID
City
Remuneration
Apply Online
If your qualifications are a match for this position please apply online for immediate consideration. Thank you for your application.
Position Applying For:
2015 Job Trends
*If you experience trouble submitting your resume' here, please email the recruiter directly, you can find the recruiter's email address next to photo of the recruiter above, or contact your our local office.