3 Non-Profit Recruitment Strategies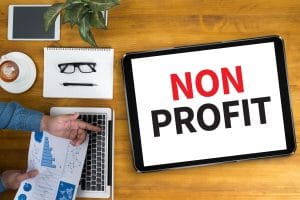 How Non-Profit Organizations Can Compete for Scarce Talent in a Seller's Labor Market
With the unemployment rate shrinking in Canada, the best corporate talent in the non-profit sector has more options than ever. Organizations must go on the offensive to recruit and retain the best people. This is especially important for non-profit organizations (NPOs), which rely heavily on capable, passionate people to sell a mission and raise funds. The good news for NPOs and community development organizations is that many millennial workers are open to the idea of working in the non-profit sector. The challenge is luring that talent in the door. Here's how some of the best non-profit organizations are turning their challenges into opportunities.
Ensuring that salary is no longer a liability
Most NPOs will struggle to match the salaries that for-profit companies can pay. The truly talented people in management, marketing, and development can almost always command more money from a big, corporate organization. Non-profits, though, can offer things that for-profit companies cannot. One of those things is unparalleled growth opportunities.  In the corporate world, three employees may be assigned to one project whereas one nonprofit employee may find themselves assigned to three projects.  This can ultimately lead to faster career development along with a more well rounded skill set for those looking to get ahead quickly.  Sell this to those candidates who might put in years of good service with your organization before using their experience to bolster their efforts in other fields..
Leveraging the good intentions of young workers
Millennials want to make an impact on their community. It's why social media sites have turned into sounding boards for political ideas. For many young, talented employees, making the most money is not the end-game. Sharp non-profit organizations can bill themselves as the vehicle through which high-level talent can change the world. Whether it's the one-to-one mentoring mission of Big Brothers Big Sisters or the cancer-curing crusade of the Canadian Cancer Society, the best organizations lead with their mission.
Culture and the ever-fleeting work-life balance
Some of the best companies today know that culture drives recruitment and retention. Great employees want to work in a place where they feel comfortable. They want to feel valued. While Google and others manufacture this culture, solid NPOs don't have to pretend. When an organization is working toward the betterment of society every day, it will tend to attract happy workers. Smart organizations will sell this culture, letting talented recruits know that life at an NPO can allow them to work outside of the grinding corporate world.
Non-profit organizations may be faced with challenges when recruiting top talent, but they also have opportunities to stand point. The best NPOs are launching pads for government office and other successful ventures. They're organizations using technology to engage with supporters. At their core, these are good places to work, where high achievers can go to make an impact. It's incumbent on NPOs to leverage these strengths if they want to bring in the best people.
Summit Search Group is a national leader in professional recruiting and executive search with extensive recruitment experience in the non-profit sector.

About the author
Matt Erhard is the Managing Partner at Summit Search Group. Matt is a skilled leader in professional and executive recruiting in Winnipeg; he has earned the role of trusted partner to his clients. Through open dialogue and attention to detail, Matt creates long-term partnerships with candidates and clients alike. Follow Matt on Twitter @MattErhard.
Job ID
City
Remuneration
Apply Online
If your qualifications are a match for this position please apply online for immediate consideration. Thank you for your application.
Position Applying For:
3 Non-Profit Recruitment Strategies
*If you experience trouble submitting your resume' here, please email the recruiter directly, you can find the recruiter's email address next to photo of the recruiter above, or contact your our local office.