Outside Sales Representative
Our client, an industrial distribution company with offices across Canada, has an immediate need for an Outside Sales Representative in Winnipeg, Manitoba.
We are looking for someone who is early career, looking to learn and grow with a national organization and passionate about sales and likes providing the solution to customers with their challenging business needs
The ideal candidate has 1-2 years experience in business development and account management as well as building solid long-term relationships with clients. If you are ambitious, competitive and like the consultative approach to solve problems with customers along with the ability to build a lucrative career then this position is worth checking out.
Responsibilities:
Implement prospecting strategies to secure new customers – a key focus of this role is securing new business and revenue opportunities
Fully understand customer expectations, educate client's on company products and respond appropriately
Establishes, develops and maintains business relationships with current and prospective customers to generate new business while maintaining high customer satisfaction
Coordinate with manufacturers, engineers, designers, installers and customers to ensure project timelines and expectations are successfully met
Generate revenue through sales activities working towards targets and department objectives
Requirements:
1-2 years experience in B2B outside sales.
Bachelor's degree in sales/ marketing preferred but not required.
Excellent written/verbal communication skills.
Strong work ethic, ability to adapt to rapidly changing environments and a professional attitude
Good organizational and time management skills
Highly motivated, self-starter with a high degree of initiative, a can-do attitude, results and goal-driven mindset and the ability to achieve set targets
Polished customer service skills and an ability to deal with people sensitively, tactfully, diplomatically, and professionally at all times
Attention to detail in all areas of work with strong problem identification and problem resolution skills
Excellent time management and organizational skills
You will receive a competitive salary, incentive program, car allowance and health and dental benefits.
HOW TO APPLY
Please apply directly to this posting with the most recent version of your resume. If you would like to speak with us regarding this position, please contact Matt Erhard at [email protected]  To learn more about our open positions, visit us at www.summitseasrchgroup.com
ABOUT SUMMIT SEARCH GROUP
Summit Search Group is a leading national professional recruitment firm committed to helping employers hire smart, qualified people to advance both the bottom line and individual career goals. Specializing in a wide variety of industries and recruitment verticals, Summit Search Group is passionate about matching exceptional talent with exciting new opportunities across Canada.
Privacy and confidentiality are important to us; as such all applications are kept strictly confidential. We will not share your information with anyone without your prior approval. While we will only be considering qualified applicants for this position, if you are interested in pursuing an alternate career path, we would certainly be happy to speak with you about opportunities that fit your profile.
Job ID
W846
City
Winnipeg, MB
Remuneration
Base salary of $50,000 plus commission and car allowance
Recruiter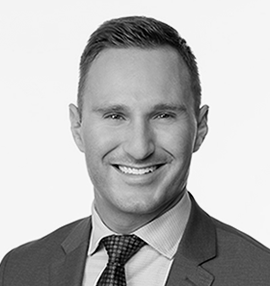 Apply Online
If your qualifications are a match for this position please apply online for immediate consideration. Thank you for your application.
Position:
Outside Sales Representative