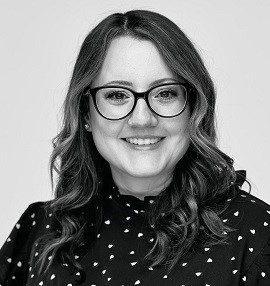 Lindsay Arseny
Recruitment Coordinator
Lindsay is a Recruitment Coordinator for Summit Search Group, Canada's leading national recruitment and executive search firm with offices across the country. She is a dedicated recruitment specialist with an extensive background in sourcing potential candidates for all types of opportunities in the Winnipeg and surrounding areas.
Having worked on a lot of different projects, finding that potential candidate is a passion of hers and it shows in her tenacity for the job. Lindsay has a natural curiosity about people and loves to learn about new individuals, their background, their skills and match them with an employer that they will fit best with. She takes a genuine interest in candidates to bring forth the very best for our clients. Lindsay comes with a background in many different industries which brings a wealth of knowledge and experience to recruiting.
She holds certificates in Human Resource Management from Red River and a Cosmetology and Marketing Certificate.
She has been a valued member of PEO, Chapter H,  since 2016. PEO is a Women's organization that raises funds and brings awareness for Women's education. She has been involved in organizing, fundraising, and being elected as an officer for her chapter.
She holds her coaching certification for BVRA Ringette Association, where she volunteers her time to coaching and mentoring kids from U10- U14 in a sport that she still plays.
Lindsay is a professional individual who brings compassion, empathy, and a sharp eye to the recruitment industry.