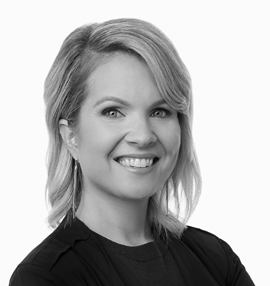 Jessica Willis
Partner and Senior Recruitment Consultant
From an early age, Jessica has been passionate about powerful stories, journeys, and those who share them. This, ultimately, has led me to a career in recruitment. "Recruitment is more than marketing opportunities, and aligning interests. It's about driving business growth, and ensuring that others feel appreciated, engaged and challenged in a new opportunity. That is the intention in each valued partnership we have".
Jessica is an Executive and Professional Recruitment Consultant, working with top employers to recruit the ultimate talent and fit for their organizations for mid-senior level professionals in Manitoba and Saskatchewan. Her natural ability to build relationships, and understand organizations has led her to be very successful in collaborating with clients, coaching professionals, aligning and matching interests, and learning within what environments people thrive. Prior to her career as a Recruitment Consultant, Jessica was a proactive and collaborative leader, who built high performing sales and marketing teams.
Jessica brings a high-energy disposition, combined with a proven 15-year track record specializing in sales strategy, brand and marketing, sales training, professional development and business development.  While she has extensive experience in the finance and insurance, construction and engineering, and tech industries, she recruits professionals and executives in all industries.
Along with her Bachelor of Commerce (Hons) through the University of Manitoba, Jessica has also achieved the professional designation of Certified Talent Management Professional (CTMP) from the Canadian HR Academy and recognized by CPHR Manitoba.
Jessica Willis Achieves Certified Talent Management Professional (CTMP) Designation
Industry Insiders: Jessica Willis on Insurance and Financial Services