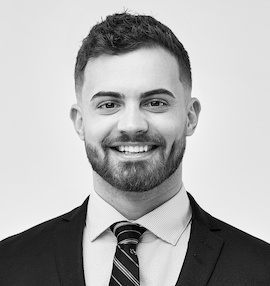 Braeden Demchuk
Recruitment Consultant
Braeden Demchuk is a Recruitment Consultant with Summit Search Group. His focus lies on Manitoba and Saskatchewan placing professionals in roles that reveal their full potential, and to empower clients by creating high performance teams.
After almost a decade of experience in Healthcare Sales, Technology, and Sports Management, it was evident that Braeden's true passion was to build relationships and connect others. Prior to his career as a Recruitment Consultant, Braeden has collaborated with numerous Medical Professionals in the field of Optometry. He has also dedicated his time to an industry leading technology firm such as Apple. Outside of his profession, Braeden takes pride in being a Managing Director of an Incorporated Not-For-Profit Sports Organization which focuses on enabling a wide range of athletes, from Novice to World Cup levels.
During Braeden's time in Academia, he studied Business Administration at the Red River College. Braeden considers himself as a lifelong learner that brings an enthusiastic approach to each and every interaction. He values staying up to date following the latest industry trends and is genuinely excited to absorb new information. These qualities have resulted in a natural ability to identify the needs of those around him, and to seamlessly implement modern solutions.
Braeden's active participation in a wide range of communities has created a network founded from action and trust. He believes that his Career in Recruitment will allow for his partners to experience enhanced levels of performance, satisfaction, and fulfillment.