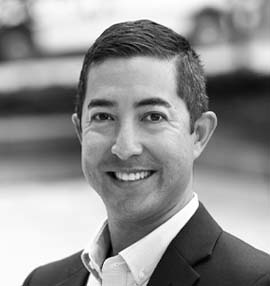 Jay Cammack
Recruitment Consultant
Jay Cammack believes that recruiting team members for your company uses many of the
same muscles as selling. His success at placing the very best candidates on your team
depends largely on listening skills he has honed for more than 20 years of B2B sales.
Listening to what clients tell him provides some of the information about their expectations.
But Jay also listens for what is not being said. Often, the intangibles that are not being
discussed are what separate a good hire and a great hire.
Prior to joining the Summit Search Group, Jay worked for North America's largest industrial
goods supplier where he earned President's Club Annual Achievers honours on multiple
occasions. Outside of work, Jay competes at a high level of recreational tennis and has a
passion for mixed martial arts. He volunteers and supports several local charities and is a
two-time past Vice President of Vancouver Speakers and Leaders Toastmasters Club. Jay's
two young children keep him busy as discovering the world together is their favourite
pastime.