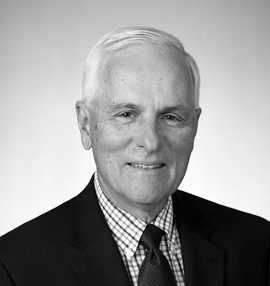 Chris Good
Senior Recruitment Consultant
Chris brings forward over 40 years of recruiting industry knowledge and after a very successful 20 year career in a Senior Management capacity with a large multinational organization, Chris ventured out on his own and opened the Summit Search Group office for the Manitoba marketplace. Summit Search Group has been successful in establishing a reputation as being one of the premier search firms in Sales & Marketing, Management, Finance & Accounting, Operations & Logistics, Human Resources, and Executive search.
Chris has been very active within the Manitoba business community and is the Past President of the Winnipeg Executives Association, former chair of the Deer Lodge Centre Hospital Foundation, past chair of the Movement Disorders Clinic Capital Campaign and a past board member of the MS Society of Manitoba. Chris has been actively involved with the Winnipeg Chamber of Commerce as part of a senior management group from the corporate community who initiated a campaign called "SELLING WINNIPEG TO THE WORLD". Currently, he sits on the operating board of the Concordia Hospital with committee responsibility in the Patient Safety and Quality Improvement Area.
Chris graduated from the University of Manitoba with a Bachelor of Arts Degree, majoring in psychology with a minor in economics.