Summit Search Group is proud to partner with our Calgary based client focused on the development of energy distribution terminals in North America.
Based on growth we are actively looking for an experienced and motivated individual to fill the position of Vice President of Operations based in Calgary, Alberta reporting to the President.
The VP of Operations will serve as a key member of the senior management team and is a leader that is critical for ongoing success and rapid growth of an emerging company. The VP of Operations will provide support and insight to the President in key business decisions and in managing the relationship with shareholders. Reporting to the President, this role is accountable for the company's operations. The VP of Operations will play a leading role in developing and implementing the strategic plan which involves collaborating with other executives in the organization.   This leader also plays an important role in building the team and promoting a positive culture throughout the organization.
Responsibilities
Leads the operational efforts of the company
Support the President in making key business-related decisions and report to the Board of Directors on operations initiatives.
Actively develop the operations team to improve efficiencies in all aspects of the business.
Collaborate with other members of the leadership team to implement strategic plans and initiatives, ensuring results are delivered with high quality, on time and on budget.
Support and drive growth strategy initiatives to achieve stated goals and objectives.
Forecast and anticipate fundamental shifts in the market and how they might impact the business.
Oversee the day-to-day company operations driving a culture continuous improvement
Own, develop, and execute the corporate operations strategy, structure and processes.
Establish, maintain and report on operational metrics that provide real-time information on ability to meet and/or exceed both the Company's and Customers' expectations on Quality, Safety, Delivery and Cost.
Partner with Sales & Marketing VP to forecast, monitor growth and develop new opportunities.
Manages and develops a terminal manager and their team, engaging in the details so that operation team is successful and equipped with the tools, procedures and training to accomplish their goals.
Qualifications
Demonstrated success at various levels in the oil and gas industry with increasing
Experience in a marine bunkering is a preferred
Bachelor's Degree is required. A Master's Degree is preferred.
A minimum of 10 years of progressive leadership experience in oil and gas midstream.
Leadership experience managing oil and gas supply which involves rail operations
Demonstrated success in leading complex capital projects.
Experience reporting to Boards of Directors/shareholders.
Inspires others to act, continually pushes self and team to excellence, comfortable working at a rapid pace.
Highly developed interpersonal skills with strong verbal and written communication skills.
Strong analytical and problem-solving skills
Ability to travel domestically and international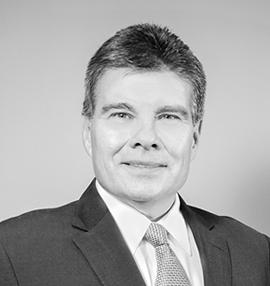 Bruce Proctor
Remuneration
Remuneration for this position will consist of an industry standard base salary, incentive bonuses, complete expenses and full benefit program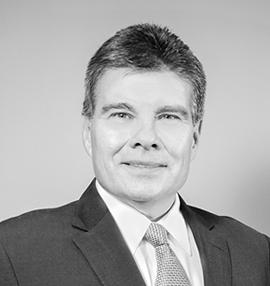 Bruce Proctor
Remuneration
Remuneration for this position will consist of an industry standard base salary, incentive bonuses, complete expenses and full benefit program