Technical Sales Representative-New Grads!!
Our client is a leader in the factory automation industry. As a Technical Sales Representative, you will be responsible for delivering growth and maximizing revenue potential in your assigned territory. Our client prides themselves on providing their customers with the most professional, consultative sales force and support staff in the industry.
Key Responsibilities:
Attend product and application training at our client's Head Office (approximately 3 months). Training is paid.
Develop a thorough understanding of the products and applications through classes, seminars, and on-the-job training.
Provide technical consultation and service to customers to help solve their applications using our client's products in a variety of industries, selecting and promoting the proper company products/services for their application.
Respond promptly and efficiently to customer requests.
Secure new customers consistently and efficiently.
Use leads and other resources to book sales calls.
Travel to customer locations three days per week and successfully sell products into a wide variety of manufacturing & related industries.
Coordinate account strategy and contribute to territory's strategic plan.
Successfully implement new product-launch strategies.
Deliver growth in market share within assigned sales territory.
Manage day-to-day activities with little to no managerial supervision.
Understand and observe company/department policies and procedures.
Other duties or projects, as assigned.
Education and Requirements:
Bachelor's degree in Engineering or Commerce.
Bilingual, French and English, required.
Previous experience in customer service or sales is an asset.
Desire to better yourself through our intensive training, mentorship, engaged management, and pro-active, process oriented sales approach.
Goal-oriented and extremely hard working.
Excellent presentation, oral and written communication skills.
Ability to listen and pro-actively react to customer questions and requests.
Willing to travel up to 60% of the time, including the possibility of overnight travel. Due to Covid, travel may be put on hold.
Must have own vehicle.
This a great role with a recognized company in the industrial automation industry at a competitive salary with car mileage, benefits and lucrative commissions. While we appreciate all inquiries, only qualified candidates will be contacted. Please forward resumes to Kyle Provost at Summit Search Group [email protected]
Summit Search Group is a fair and equitable search firm. We welcome and encourage applications from people with disabilities. Accommodations are available on request for candidates taking part in all aspects of the recruitment and selection process.
Job ID
TSRM210218
City
Montreal, QC
Remuneration
$60,000
Recruiter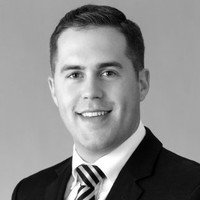 Apply Online
If your qualifications are a match for this position please apply online for immediate consideration. Thank you for your application.
Position:
Technical Sales Representative-New Grads!!