Our client is a leader in industrial automation technologies.
They are seeking a full-time Technical Sales Representative to join their team in Montreal, Quebec and Mississauga, Ontario.
As a Technical Sales Representative, you will be responsible for developing a thorough understanding of company products and services. You will be consistently and efficiently securing customers and providing them with technical consultation and service to help solve their applications.
You will be working in a highly professional and fast-paced office environment an average of two days per week and visiting manufacturers in a sales territory three days per week.
Some of your key responsibilities in this role will include:
Responding promptly to customer requests, providing them the proper company products and services
Using leads and other resources to book sales calls
Traveling to customer locations three days per week and working successfully in a wide variety of manufacturing & related industries
Co-ordinating account strategy and new product launch strategies while managing day-to-day activities independently
Using leads and other resources to book sales calls, delivering growth in market share within assigned territory
Other duties or projects, as assigned
Required skills and knowledge you will need for this role:
An interest and aptitude to master the company's highly technical products
You possess excellent presentation, oral and written communication skills
Ability to listen and proactively react to customer questions and requests
You are goal-oriented and extremely hard working with a desire to make a measurable contribution to company's success
Candidate will have desire to better themselves through intensive training, mentorship, engaged management and a proactive, process-oriented sales approach
You will understand and abide by all company policies and procedures: including professional dress code, punctuality, attendance, and sales process policies
Must have your own vehicle, full driver's license, and be willing to travel 60% of the time (possibility of overnight travel)
Must have the ability to lift and carry 30 – 70 lbs. of demonstration equipment in and out of vehicles and through customer locations with or without reasonable accommodation(s)
You will be expected to demonstrate flexibility to a wide variety of manufacturing environments in terms of level of cleanliness, temperature, and/or noise. You must also abide by all safety regulations in offices and customer locations, including wearing safety clothing and/or gear whenever required
Must be Bilingual for Montreal position (French/English)
Education and other requirements: You will have a four-year degree in related discipline (preferably Engineering or Business) as well as the requirements listed above – new graduates are welcome to apply!
Compensation: Competitive compensation with bonuses, full health & dental benefits, car mileage paid
To apply: Please send a resume to Melissa Krakana at [email protected] 
Summit Search Group is a fair and equitable search firm. We welcome and encourage applications from people with disabilities. Accommodations are available on request for candidates taking part in all aspects of the recruitment and selection process.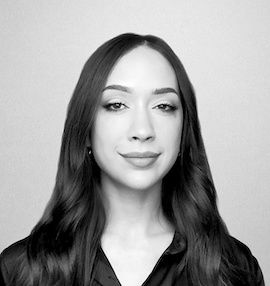 Melissa Krakana
City
Mississauga, ON
Montreal, QC
Remuneration
Competitive Compensation Package and Benefits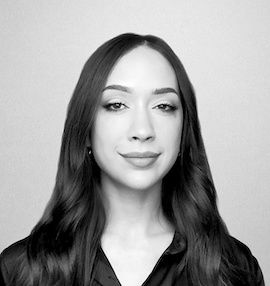 Melissa Krakana
City
Mississauga, ON
Montreal, QC
Remuneration
Competitive Compensation Package and Benefits