Talent Acquisition Specialist – Remote
Imagine a career that allows you to engage your passion for people and relationships, and create meaningful opportunities for people worldwide to join your team. If that sounds amazing to you, this might be the role you've been waiting for.
Summit Search Group has partnered with a global social customer care organization to recruit a new Talent Acquisition Specialist to focus on the recruitment of prospective employees. As the first point of contact for job seekers, you are the face of the organization, and must be fully immersed in culture and overall business.
The Company
Our client is a global organization that is in growth mode. They are progressive, disruptive and offer a unique culture like no other. They are a remote organization which allows them to have a team who can run autonomously, and live an out-of-office lifestyle. They are human powered and tech agnostic. They care for their employees, and choose to obsess over empowering them to be the best version of themselves.
The Opportunity
We are looking for a Talent Acquisition Specialist who brings experience in talent acquisition for social media roles in less traditional global organizations. You will use your communication skills to cultivate strong relationships with employee prospects, from first contact through to hire. You will be passionate in developing and managing a recruitment strategy for new hires.
What You'll Do
Create and maintain a candidate pipeline for recurring roles, through working with an ATS.
Develop and maintain relationships and work collaboratively with hiring managers/interview teams and drive an efficient end to end recruitment processes.
Source and screen candidates using a variety of techniques including social networking and direct sourcing.
Conduct and/or arrange phone and video interviews.
Assess candidates based on core competencies, job competencies, and culture fit.
Stay current on the company's organization structure, personnel policy, and laws regarding employment practices and compensation.
What You Bring
2+ years in a full-cycle and a global acquisition role– including working knowledge of applicant tracking systems and major job boards (LinkedIn, Indeed, etc.), and creatively utilizing local job boards in markets in various countries and markets worldwide.
Demonstrated enterprise social media experience.
A data-focused approach to measuring results & performance.
Resourceful, can-do attitude that thrives in an entrepreneurial, fast paced environment.
Impeccable time management skills with the ability to plan, prioritize, monitor, and respond to changes quickly.
Friendly, diplomatic, and imperturbable self-starter with the willingness and desire to take initiative and get the job done.
A track record of managing multiple projects/requests simultaneously, with the ability to prioritize and quickly pivot between priorities, while maintaining positive stakeholder relationships.
What's in it for you?
Our client is a 100% remote agency, with employees around the world. They believe in the multitude of benefits that remote work offers
They have a team of experts who are passionate about social media, data, insights, strategy and "thinking big"
Collaboration across all facets of the business, from data and insights to revenue and operations
Next Steps Feeling excited? So are we. To apply, please send your resume to Jessica Willis at [email protected]
ABOUT SUMMIT SEARCH GROUP
Summit Search Group is a leading national professional recruitment firm committed to helping employers hire smart, qualified people to advance both the bottom line and individual career goals. Specializing in a wide variety of industries and recruitment verticals, Summit Search Group is passionate about matching exceptional talent with exciting new opportunities across Canada.
Privacy and confidentiality are important to us; as such all applications are kept strictly confidential. We will not share your information with anyone without your prior approval. While we will only be considering qualified applicants for this position, if you are interested in pursuing an alternate career path, we would certainly be happy to speak with you about opportunities that fit your profile.If you are motivated and results-driven, and enjoy working in a remote team environment, we'd like to meet you. Ultimately, you will contribute to our long-term business growth through the identification of quality talent to strengthen the team.
Job ID
WJ402
City
Winnipeg, MB
Remuneration
Recruiter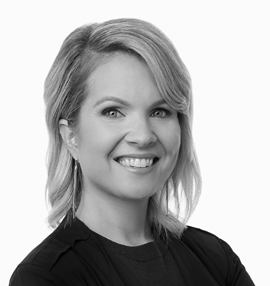 Apply Online
If your qualifications are a match for this position please apply online for immediate consideration. Thank you for your application.
Position:
Talent Acquisition Specialist – Remote