About Our Client: As Canada's sixth largest city, Mississauga is home to 741,000 residents and more than 54,000 businesses, including more than 60 Fortune 500 companies with Canadian head offices or major divisional head offices. A diverse, progressive and award-winning municipality located on the shores of Lake Ontario in the heart of the Greater Toronto Area, Mississauga is "Leading Today for Tomorrow" by focusing on delivering services, implementing its Strategic Plan, delivering value for money and maintaining infrastructure.
Make your move to the City of Mississauga and come be part of something BIG!
Application Deadline: Monday, February 13th, 2023.
Mandate:
MiWay is Ontario's third largest transit system and has been recognized as one of the top places to work in the GTA. Guided by a forward-thinking strategic plan, the MiWay's vision is to be a transit system that makes Mississauga proud. MiWay's recruitment efforts are directly aligned to its mission of providing "a safe, reliable, and efficient, transit system that draws its high standards of customer care from our rich traditions of safety, service and courtesy."
The Supervisor, Transit Vehicle Maintenance will work with management to effectively and safely ensure customer satisfaction, loyalty and safety, ensure service goals are achieved by the team and provide a clean, safe, efficient and respectful workplace for all employees. The incumbent is subject to be moved to another Bus Maintenance facility in accordance with operational needs.
Schedule: 5 days a week 11pm – 7:30am. Afternoon or morning shifts as required.
Duties & Responsibilities:
Oversees the day-to-day activities of the maintenance staff to ensure the effective and efficient management and coordination of vehicle inspection, repair, cleaning and overall maintenance operation.
Establishes and monitors attainment of objectives/performance standards and trouble shoots deficiencies. Allocates personnel and equipment according to priorities; schedules maintenance of Transit vehicles and prepares work orders utilizing a computer assisted system.
Implements and maintains policies, procedures and standards to ensure a safe, productive and timely operation with regard to continuous improvement initiatives.
Motivates and assesses performance, controls absenteeism, manages disciplinary measures, handles employee issues and assist with grievances at Step 1
Ensures that employees are instructed in methods, procedures, and performance standards for all maintenance activities and operations.
Supports and may be called on to supervise the daily operation of the bus wash racks, fuelling stations and fare box clearing in the absence of the Washbay Supervisor.
Manages statistical data such as book-offs, sick absences, overtime, lieu/floater day requests, and accident/incident forms.
Participates in monthly maintenance meetings and ensures that maintenance records are kept up to date via input to maintenance clerk
Ensures that all work adheres to the Ministry of Transportation legislated requirements.
Ensures that assigned staff complies with all safety requirements, Corporate policy and procedures, and Standard Practice Instructions.
Supports in orientation and training of new Transit Maintenance staff in Transit policies and procedures Identifies and assists with bus and bus part warranty claims and the tagging of defective components, thereby ensuring manufacturer/supplier warranty commitments are upheld.
Monitors the work environment to ensure tools, parts and materials are properly treated, stored or disposed of and that cores and repairable parts are returned to Stores.
Maintains positive employee relations by fair and equitable treatment of all staff in all areas including assignment of work and managing performance expectations.
Conducts technical investigations and procedural quality audits, as required. Performs other related duties as assigned.
Promotes a respectful work and service environment that supports diversity, inclusion, and is free from harassment and discrimination. Provides leadership in the development and implementation of inclusive and accessible policies, program and/or services for employees and customers in accordance with MiWay's commitments and obligations under the Ontario Human Rights Code (OHRC) and Related Orders, the Accessibility for Ontarians with Disabilities Act (AODA), and MiWay's policies.
Skills & Qualifications:
Minimum grade 12 education
Must possess valid Certificates of Qualification (310T – Truck and Coach is MANDATORY and 310S – Automotive Service Technician is as an asset) trade licenses from the Ontario College of Trades/Skills Trade Ontario
Minimum of 3 years experience as a front-line supervisor in Vehicle Repair in a unionized environment and working knowledge of Collective Agreements
Minimum of 5 years experience as a journeyman Motor Vehicle Mechanic
Detailed knowledge of Truck or Coach vehicle maintenance and repair, and manufacturer's specifications and schematics is an asset
Comprehensive knowledge of shop management practices, preventative maintenance theory, Ministry of Transportation, Ministry of Environment and Ministry of Labour legislated requirements and the Health and Safety Act
Must possess the ability to establish effective working relationships, with internal and external stakeholders, including staff, senior management, union executive and public
Excellent oral and written communication skills, along with strong organizational skills Must have a valid Ontario G driver's license along with a clean driving record
Must have the ability to acquire Z endorsement (will be trained to obtain the license) Demonstrated ability to act as a coach and mentor through staff development
Proven ability to create, communicate and execute on procedures and processes which foster efficiencies, increase productivity in accordance with safe work practices and equipment operation
Proven abilities in the use of database and computer applications,
Thorough knowledge of mechanical, hydraulic, pneumatic, electrical and air conditioning systems utilized on urban transit vehicles combined with a sound knowledge of diagnostic, inspection, repair and maintenance procedures for these components and vehicle body structure
Requires an understanding of the skills associated with the maintenance of urban transit vehicles (mechanical, body/paint repair, wheel/tire installation) are used in a major automotive repair environment
Application Instructions: 
To apply, please send a resume in confidence directly to Aman Sodi at [email protected]
Summit Search Group is a fair and equitable search firm. We welcome and encourage applications from people with disabilities. Accommodations are available on request for candidates taking part in all aspects of the recruitment and selection process.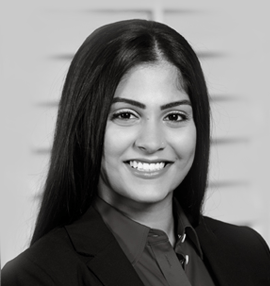 Aman Sodi
Remuneration
Competitive compensation package + benefits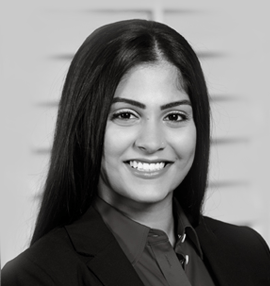 Aman Sodi
Remuneration
Competitive compensation package + benefits