Our client is a successful family-owned home furnishings store, aiming to turn their client's home design dreams into reality by offering a complete line of high-quality furnishings as well as furniture customization. They are looking for a full-time Store Manager to join their team based in Perth, Ontario.
In this role, the successful candidate will be responsible for managing the store while building and maintaining strong relationships with both staff and clients alike, with the continued future success of the organization in mind.
Some of your key responsibilities in this role will include:
Day-to-Day
Creating weekly and monthly staffing schedules for Designer and Delivery staff, and daily/weekly/monthly/annual store maintenance schedules
Handling customer service-related issues and quality control of items that have been delivered and that are being prepped for delivery
Overseeing the overall traffic flow of clients and ensuring equal opportunities for each of the Designer's success
Overseeing accurate data entry into POS system and ensuring sign off with the business office on a regular basis
Conducting bi-weekly meetings with the team regarding product launches, customer service issues, product knowledge and day-to-day challenges for productive discussion and problem solving
Managing and overseeing success with referrals through the website or the various social media platforms
Ensuring store and Designer success through the organization's selling system to ensure consistent and thorough processes are in place for closing the sale and ensuring a long-term relationship with the clients
Purchasing/Merchandising
Overseeing and managing adequate and realistic inventory loads
Meeting with representatives from the various vendors related to purchasing, quality control and ordering within the restrictions of inventory loads, and fit within the retail pricing strategy
Costing/pricing of the inventory loads to ensure proper margin is in place for the store/designer success, while ensuring the store remains competitive within the industry and competitors
Handling year-end inventory and adjustments to ensure proper information is relayed to accounting for accurate statistics to evaluate the annual success of the store and reviewing current inventory levels at year-end.
Human Resources/Coaching/Mentoring
Advertising and interviewing for vacant positions for the Designers or delivery staff
Coaching and mentoring on a daily/monthly/quarterly basis, through discussion and the one-on-one process
Providing the Designers with the tools that are in place, or recognizing gaps in tools for success of each of the Designers
Setting realistic selling goals for both the store and each Designer on a quarterly basis and providing incentives for each of the Designer's ongoing success
Promotions/Advertising
Managing the monthly/quarterly/annual scheduling of promotional events at the store to ensure consistent traffic throughout the year
Analyzing the success or failure of various promotions throughout the year
Meeting with /communicating with various creative talent on the messaging and specifics related to advertising and promotions
Qualifications:
A minimum of 5 years of experience in supervising or managing a team
A minimum of 5-10 years of customer service or sales experience within a retail environment
Demonstrated relationship building skills and the ability to multi-task
Familiarity with using Microsoft Office products and basic modern technology
The ability to work under pressure, to take initiative and to manage time effectively
A basic understanding of finances in relation to a store environment
Application Instructions:
While we appreciate all inquiries, only qualified candidates will be contacted.
Please send a resume to Kyle Provost at [email protected] 
Summit Search Group is a fair and equitable search firm. We welcome and encourage applications from people with disabilities. Accommodations are available on request for candidates taking part in all aspects of the recruitment and selection process.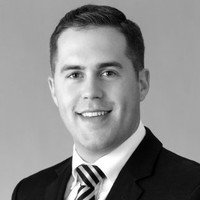 Kyle Provost
Remuneration
Competetive compensation package, benefits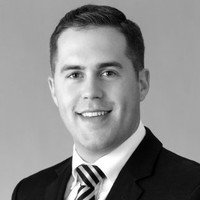 Kyle Provost
Remuneration
Competetive compensation package, benefits