Summit Search Group has partnered with a Kamloops based construction company to find a Site Superintendent. Our client has been in business since 1983 and specializes in building industrial projects including bridge rehabilitation, concrete work, and formwork.
This role will be based on site in Kamloops. This is a seasonal role with December-February off, and working hours will generally be 7 days/week, 10 hour shifts and eligible for overtime (there will be downtime and days where you only need to be on site 2-3 hours/day).
Role & Responsibilities
Develops and maintains open communication with crews, trades, project team and clients
Prepares weekly work plans and scheduling including \ determining manpower levels, material quantities, and equipment requirements
Manages materials including some purchasing
Understands project scope and construction documentation
Leads site meetings with employees and stakeholders
Supervises and provides direction to employees and subcontractors and oversees on-site construction activities to construct the project effectively, safely and within budget
Implements and supports the site safety program
Schedule and lead weekly/daily safety meetings
Maintains project administration activities including documentation (timesheets, QC, etc)
Develops strong relationships with all project stakeholders
Prepare and report project progress on a weekly basis
Trains, supervises, and mentors personnel
Performs other duties as required
Work Conditions
Must work outdoors in different weather conditions and on varying terrain
Ability to work out of town (motel accommodations)
Typical schedule during projects includes 10-hour days, 7 days a week
Days off are typically during concrete pour curing, between jobs, over winter, and we're flexible with requested time off.
Periodic night work
Exposure to concrete dust, specialized PPE is provided
Must be capable of physical movements needed to accomplish tasks
Ability to lift at least 50 lbs.
The proponent would be the on-site lead on the newly won Halston Bridge project starting summer 2023 and ending summer 2024.
Skills & Qualifications
Minimum of 3 years of supervisory experience as a Site Superintendent.
3 additional years of experience as a Foreman or Lead Hand
Ability to use email, Microsoft Excel, and scheduling software
Previous experience on Ministry of Transportation projects
Previous bridge structure or concrete construction/demolition experience
Strong knowledge of safety and environmental procedures and legislation
Positive and motivated attitude
Valid drivers' licence
Carpenter ticket considered an asset
Compensation
$45-$55/hour + overtime (there may be flexibility to go higher depending on experience)
Medical and dental benefits
Training and schooling opportunities, especially during winter downtown
Opportunities to work part time during the winter months
To apply, please submit your resume to this posting or email it directly to [email protected]. Please note only qualified individuals will be contacted.
Summit Search Group is a fair and equitable search firm. We welcome and encourage applications from all candidates regardless of ethnicity, race, religious beliefs, disability, age, gender identity, or sexual orientation. Accommodations are available on request for candidates taking part in all aspects of the recruitment and selection process.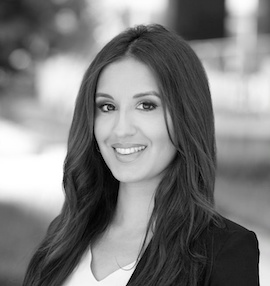 Krystal Yousofi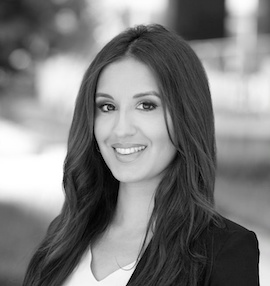 Krystal Yousofi