About Our Client:
Our client is leading local retailer.
Position Scope:
The Showroom Manager supports the Company's purpose to ensure that every customer who enters the store is given the best possible customer experience by fostering successful interactions with all customers, developing the sales team, and ensuring the presentation of product is visually pleasing and accessible.  This role supports the sales team in all aspects of their role: in-store sales consultations and responding to all leads, training, customer service, and providing expert advice on furniture selections. The Showroom Manager is proficient with the point-of-sale system, implements store policies and promotes a positive operating environment for the team, customers and partners. The Showroom Manager develops the company ties with their customers and community, supports their social media presence through in-store content generation while motivating and inspiring team members to build the Company's brand.
Responsibilities:
Overall leadership responsibility for the day-to-day activities of the showroom team:
Oversees management of all sales consultant and admin team members in a manner consistent with the Company's values and culture.
Oversees HR processes with respect to the sales consultant and admin team members:

Hiring, terminations
Managing the scheduling, time off, vacations, and leaves of absence requests for efficient operations of the showroom
Performance management, including the annual performance review process
Ensuring regular monthly 1-1 with all team members to facilitate the feedback process

Passionate about attracting, retaining, assessing, and developing team members.
Demonstrate commitment to valuing differences, developing and coaching diverse teams, ensuring diverse perspectives are heard, encouraging everyone to have a voice and inviting opinions from all.
Ensure all team members receive job-specific training.
Promotes a healthy and safe work environment by enforcing health & safety policies, identifying and handling safety concerns.
Lead the management of workplace injuries in conjunction with Human Resources, including injury reporting, accommodation, and return to work processes.
Maintain regular communication meetings with each team to ensure the efficient and timely flow of information

By holding weekly team meetings
Communicating vendor information
Scheduling regular product knowledge learning sessions for the team with vendor reps

Engage with customers on the sales floor whenever there are customers in the store.
Co-ordinate with the front desk admin to ensure customers have a sales rep assigned.
Provide assistance to customers when the sales consultant has more than one customer assigned.
Assist sales consultants with the completion of orders to enable sales consultants to get to next Up.
Maintain up-to-date tags for products and communicate all current pricing and sale information to the team.
Ensure the showroom has attractive and appropriate product displays at all times.
Ensure presentation of in-store displays are to company & vendor standards.
Resolving customer issues ensuring company policies and procedures are met.
Other duties as may be required.
Required Skills and Knowledge:
Proven ability to provide excellent customer service.
Strong leadership skills focused on coaching and mentoring employees.
Experience working in a fast-paced environment, customer-focused environment.
Excellent time management skills with ability to multi-task and prioritize work.
A skilled problem solver and creative thinker with the ability to make timely decisions.
Organization and follow-up is second nature.
Accuracy and attention to detail is part of your DNA.
A team player who works well with colleagues and fosters open and constructive communication to ensure a consistent exceptional experience and contribute to a positive working environment.
Willing to take the time to learn the products and systems to promote and embody the brand.
Education and Experience:
Degree or Diploma from a recognized university or college in Design, Sales, Retail Operations, or a related field.
5+ years of experience progressing in a sales leadership role.
5+ years in the home furnishings industry.
Demonstrated ability to learn new software programs.
Ability to use Microsoft products (Word, Excel, SharePoint etc.).
Excellent communication skills (written and verbal).
Application Instructions: 
To apply, please send a resume to Jessica Alcock at [email protected]
Summit Search Group is a fair and equitable search firm. We welcome and encourage applications from people with disabilities. Accommodations are available on request for candidates taking part in all aspects of the recruitment and selection process.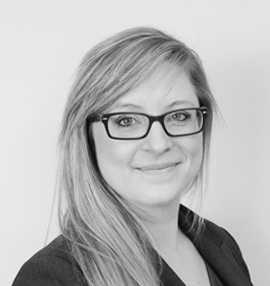 Jessica Alcock
City
Guelph, ON
Kitchener Waterloo, ON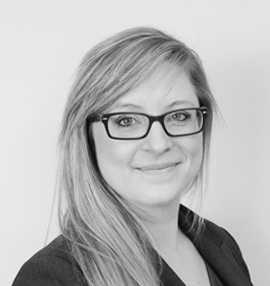 Jessica Alcock
City
Guelph, ON
Kitchener Waterloo, ON