Senior Property Administrator
Our client has an immediate opening for a Senior Property Administrator to join its team in Winnipeg, MB. Your primary responsibilities include contract lease administration, preparing and collecting rent charges, overseeing parking administration, maintaining area certificates, compiling budgets and analyzing variance, preparing client & ad hoc reports and assisting the team administer leasing activity, accounts payable, risk management, property data and capital projects.
A key accountability for you will be achieving an exceptional customer experience while interacting with numerous tenant contacts and colleagues engaged in leasing, administration, accounting, marketing, operations and maintenance; all the while maintaining positive relationships and ensuring the accurate, complete and on-time delivery of desired outcomes for this position.
Our client is a full service real estate management company that is recognized for its reputation for leadership, flexibility, quality and performance. Our team oversees in excess of 7 million square feet of office, retail and industrial properties throughout Western Canada.
Key responsibilities:
Experience in commercial real estate contract and lease administration, legal interpretation and basic accounting functions, with a thorough understanding of financial statements;
Demonstrated proficiency in time management, prioritization, meeting deadlines, negotiation, problem solving, dispute resolution, writing reports and command of the English language;
Superior math, analytical and computer skills in word processing, spreadsheets and enterprise management systems;
Characteristics that support collaborative engagement and teamwork, with an exceptional service orientation and strong interpersonal skills;
A diploma or degree in business administration, bookkeeping or accounting.
What you can expect:
Regular business hours, Monday to Friday, with an opportunity for flexible work scheduling;
Competitive salary, incentive and benefits within the building management industry;
Additional benefits including children's scholarships and a wellness program;
Comprehensive orientation, training and support; and
Opportunities for continuing education and career development.
Our client provides employees with a challenging work environment encouraging professional growth, innovative thinking, and collaborative work. Our organization respects the principles of work-life balance and community engagement. If you feel you are the person we are looking for in this position, please apply with your resume in confidence to Matt Erhard at Summit Search Group: [email protected]
Job ID
W854
City
Winnipeg, MB
Remuneration
$50,000 - $64,000
Recruiter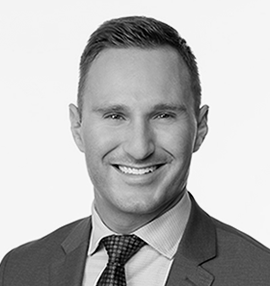 Apply Online
If your qualifications are a match for this position please apply online for immediate consideration. Thank you for your application.
Position:
Senior Property Administrator