Our client is a specialized development and project management firm with over 35 years of experience in both the public and private sectors, with a focus on complex infrastructure and real estate development projects. The firm has worked on several of the most iconic development projects in the National Capital region. They are looking for a full-time Senior Project Manager to join their Ottawa, Ontario team.
As the Senior Project Manager, you will be responsible for leading projects from start to finish to ensure the participation of cross-functional teams and stakeholders in furthering project goals. With excellent organization and prioritization skills, this candidate will lead the project team in creating and organizing the necessary pieces to ensure project success from project concept through design and into construction with the final step being operational turnover.
The candidate will also be responsible for assisting and leading the team by participating, as a team member, in projects for both private and public sector clients. The candidate will be involved on several projects where every day brings new challenges to jump into and solve, all while being a part of some of the regions most recognized developments!
Some of your key responsibilities in this role will include:
Multi-Tasking: A self-starter with the ability to deadline-prioritize various tasks amongst a variety of projects in various stages
Meetings: Coordinating and leading required personnel and venues, preparation, and issuance of meeting materials (agenda, minutes, etc.) and attendance at meetings
Reports and Registers: Leading the preparation and on-going updating of various reports and registers for the stakeholders and projects on a variety of projects
Schedule: Leading the preparation and on-going updates to the project schedules to ensure all team members are aligned
Budget and Cashflow: Leading the review of invoices for progress and contractual accuracy prior to issuance to the client, and the ability to track in the project budget / cashflow
Change Management: Reviewing and commenting on proposed contract changes
Approvals: Managing the process for approvals from Authorities Having Jurisdiction
Design Development: Managing the design development phase of project ensuring information and communications are completed efficiently with the proper flow of information
Managing Relationships: Developing and maintaining, at all times, excellent relationships with all clients and stakeholders, as well as project team members
Document Control: Maintaining project files, data and indexing on project cloud storage sites for projects as assigned to ensure all information is always easily accessible and up to date
Other Duties: Our client's organization is a 'all hands-on deck' type of workplace, this means other duties, outside those typically associated with the job title, will be required to ensure success. Teamwork makes the dream work!
Qualifications:
10+ years of experience in a similar role
A post-secondary background in an Architectural or Engineering field related to ICI Construction, or ability to demonstrate equivalent experience
Proficiency with the Microsoft (MS Office Suite, MS Project, etc.) and Adobe Creative Suite (InDesign, etc.) software platforms
Ability to identify problems and possible solutions
Ability to work independently and / or as part of a team as required
Client-oriented approach / focus
Attention to details
Ability to deal with ambiguity and changing priorities
Ability to obtain federal security clearance; and
Excellent English communication skills (written and verbal)
The following qualifications would be considered an asset:
Bilingual (English and French)
Professional Engineer
Experience in the construction of major commercial and institutional projects
Possess, or working towards, accreditation from the Project Management Institute
Application Instructions:
While we appreciate all inquiries, only qualified candidates will be contacted.
Please send a resume to Kyle Provost at [email protected] 
Summit Search Group is a fair and equitable search firm. We welcome and encourage applications from people with disabilities. Accommodations are available on request for candidates taking part in all aspects of the recruitment and selection process.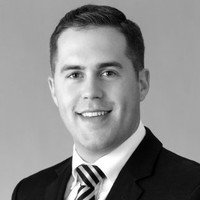 Kyle Provost
Remuneration
Competitive Compensation Package and Benefits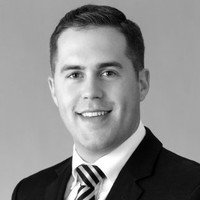 Kyle Provost
Remuneration
Competitive Compensation Package and Benefits