Senior Graphic Designer
We're looking for a Senior Graphic Designer with at least 5-7 years experience in graphic design. Now you'd like an opportunity to share your skills and experience with a new team of collaborative creatives. Your enthusiasm is infectious and you work well with others, bringing fresh ideas to the table (but never your ego). You're a 'big ideas' thinker and designer, yet detailed and organized when it comes to specs and file management. You work hard, communicate clearly, and smile under pressure. You understand that people who get along well also work together well, and you love to work—and win—as a team.
ABOUT THE ROLE
This is a senior-level agency designer position. You'll join a talented team of designers and writers, building brands and developing impactful campaigns across digital, traditional, and emerging mediums. Collaborating closely with the Creative Director and internal teams, you'll lead design for client projects while playing a collaborative role on the creative team—sharing and receiving feedback easily. You'll confidently present your work to internal teams and to clients. With your broad experience and positive attitude, you'll play a key part in inspiring the design team and developing marketing that gets noticed—and gets results.
Main Roles:
Lead design for client projects—including brand development, campaigns, digital, traditional, animation
Collaborate with internal teams—sparking ideas, taking direction, sharing feedback, leading from behind
Use data and strategy to create and optimize creative campaigns
Ensure consistency of brands and multi-channel campaigns
Stay on top of design trends and new digital ad formats
Support the team in producing error-free print and digital-ready files
Requirements:
5+ years experience in a graphic design role, ideally in a startup or agency.
A strong portfolio, demonstrating conceptual thinking and execution of design
Proven record of working from design briefs to deliver high-quality assets on deadline and creating multiple designs.
Passionate about graphic design including designing digital ads, social ads, websites, landing pages, and logos and helping businesses build a consistent and memorable brand identity.
Ability to listen and respond well to feedback from other marketing team members, and work collaboratively. We are looking for a team player.
We are looking for creative thinkers who are strong in graphic design. Our client offers a range of benefits and perks to support you both personally and professionally — and make life a little easier, more affordable, and more enjoyable. You will receive a base salary, bonus, profit sharing and flexible schedule. To apply please contact Matt Erhard at Summit Search Group at [email protected]
Job ID
W900
City
Winnipeg, MB
Remuneration
Recruiter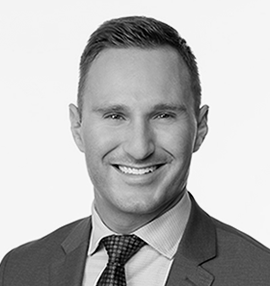 Apply Online
If your qualifications are a match for this position please apply online for immediate consideration. Thank you for your application.
Position:
Senior Graphic Designer