About Our Client: Our client delivers high quality interior solutions with remarkable craftsmanship, including wall, ceiling, and acoustic systems, to the industrial, commercial, and institutional sectors.
Position Scope:
The estimator will be responsible for preparing cost estimates for construction projects. This includes gathering and analyzing data, reviewing project plans/specifications, and coordinating with project managers and subcontractors to ensure accuracy and completeness. The estimator will also be responsible for managing the bid process, including soliciting bids from subcontractors and suppliers, evaluating bids, and preparing final bid documents.
This is a customer-focused and client facing role where the estimator will be working directly with clients and general contractors.
Responsibilities:
Gather and analyze data to prepare accurate and complete cost estimates for construction projects
Review project plans and specifications to understand scope of work and identify potential challenges or opportunities
Coordinate with project managers and subcontractors to ensure all necessary information is included in the estimate
Solicit bids from subcontractors and suppliers and evaluate bids for completeness and competitiveness
Prepare final bid documents, including cost breakdowns, subcontractor and supplier summaries, and any other required documentation
Identify and evaluate potential risks and cost-saving opportunities
Attend pre-bid meetings and negotiations to represent the company and discuss the bid with potential clients
Review and update standard cost data as needed to ensure accuracy and competitiveness
Establishing and maintaining working relationships with clients, general contractors, and suppliers
Provide technical assistance in negotiating contracts, change orders, etc. as required
Provide coaching and mentorship to less experienced estimators
Required Skills and Knowledge:
Strong understanding of commercial construction processes
Proficiency with construction cost estimating software such as Plexxis, Bluebeam, On-Screen Takeoff or PlanSwift
Proficiency with Microsoft Office
Strong attention to detail and excellent analytical skills
Excellent communication and interpersonal skills
Ability to work in a fast-paced and dynamic environment
Must possess a valid driver's license
Education and Experience:
3+ years' experience in commercial drywall estimating
Post-secondary degree or diploma in construction management, engineering, or a related field
Experience in construction, manufacturing or related industries is preferred but not essential
Application Instructions: 
To apply, please send a resume to Aman Sodi at [email protected] or Serena Milani at [email protected]
Summit Search Group is a fair and equitable search firm. We welcome and encourage applications from people with disabilities. Accommodations are available on request for candidates taking part in all aspects of the recruitment and selection process.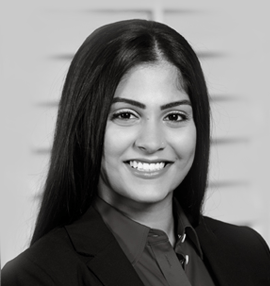 Aman Sodi
Remuneration
Competitive compensation package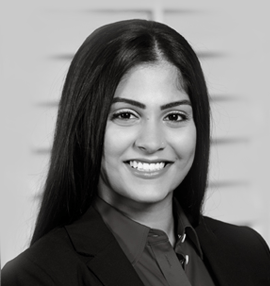 Aman Sodi
Remuneration
Competitive compensation package