Sales Representative
As an Outside Sales Representative you will be responsible for selling business solutions to customers throughout Western Manitoba.  This role requires someone to be highly motivated, is a team player, has a hunter mentality and is passionate for serving customers. Ideally with 2+ years Outside sales experience, you have a track record of success and have developed the ability to deliver strong results by leveraging your excellent communication skills, funnel management expertise and commitment to ensuring a best-in-class customer experience.
Responsibilities
Build relationships with customers by understanding their unique and evolving requirements
Actively identify leads, manage prospects and acquire new and repeat commercial business to meet and exceed monthly goals.
Employ effective needs analysis techniques and negotiation skills to build and drive opportunities
Effectively manage customer expectations and process documentation after completion of sale
Be a subject matter expert to customers in your assigned territory
Work with inventory manager to ensure stock rotates.
Develop and maintain an awareness of market behaviours and competitive trends to anticipate changing customer requirements
Maintain a thorough knowledge of the company's product types and services, pricing structures and technical resources and ensure that clients are aware of their availability
Anticipate each week in advance and plan out the days ahead allowing for a seamless communication and flexibility as your clients schedules change and new opportunities arise
Participate in team meetings, sales and product training and ongoing mentorship
Requirements 
2+ years' experience in a sales role within a dynamic fast paced organization
Superior communication, interpersonal, problem solving, and negotiation skills with the ability to provide excellent customer service
Excellent organizational and execution skills, with the ability to work effectively in a fast-paced environment
Entrepreneurial mindset, forward thinking and acting, and committed to delivering excellence within a corporate structure
Computer proficient; MS Word, Excel, PowerPoint etc., and knowledge of Customer Relationship Management tools is an asset.
We are seeking a highly personable, confident, and outgoing individual to join our clients' team. You will receive a generous pay and commission structure. You will work with a great team, learn from experts, and get opportunities for career advancement. To learn more or apply please contact Matt Erhard at (204) 926-8896 or [email protected]
Job ID
W849
City
Brandon, MB
Remuneration
Recruiter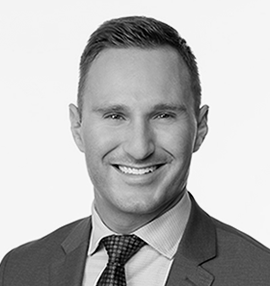 Apply Online
If your qualifications are a match for this position please apply online for immediate consideration. Thank you for your application.
Position:
Sales Representative