Summit Search Group is looking for an entry level Regulatory & Compliance Coordinator for one of their most outstanding clients, Petcurean.
The Regulatory & Compliance Coordinator is responsible for coordinating and executing required regulatory processes to support Petcurean's operational and business needs. This includes ensuring compliance and optimization of business system procedures relating to the regulatory requirements that affect Petcurean, and its global business.
Role & Responsibilities
Execute regular and routine reviews of regulatory standards pertinent to marketed products and recommendation / driving updates to current products as applicable. These requirements include but are not limited to AAFCO, CFIA, USDA, GRAS, US State regulations, GRAS, MSC, US Fish and Wildlife Regulations, and export country import regulations and product registration requirements.
Review and assist in promotional, advertising and labeling material for Petcurean products to ensure compliance with all pertinent regulations.
Ensure document maintenance of SOPs, WIs, and notes of pertinent information and regulatory actions/outcomes within SharePoint to serve as record(s) and reference(s) for all regulatory tasks and responsibilities
Assess complaints against regulatory compliance, and work within the Operations Department and other departments to resolve the complaint.
Ensure that applicable staff is aware of changes in regulations, rulings, or directives that apply to the business.
Assure all regulatory and product registration submissions, licenses, and documents are properly created, completed, uploaded to SharePoint for traceability, and submitted in a timely manner
Develop and maintain communication lines with the regulatory bodies that may affect the business, assuring timely awareness of regulatory requirements, deadlines, and changes
Research, determine, plan and meet requirements for import for new countries/regions.
Lead or support continuous improvement initiatives and research with regards to regulatory compliance systems or processes that directly impact the regulatory status of the company.
Roll up your sleeves and do what's necessary to get the job done and completes other duties as required within the same scope and level.
Skills & Qualifications
University Degree and/or an equivalent combination of education and experience.
1-2 years regulatory experience with regard to export of a marketed food product is an asset, but not required.
Proven ability to work effectively within a team environment while satisfying individual responsibilities and objectives
Proven ability to work independently to meet rigorous deadlines without a rigidly defined process in place
Computer literate including MS Office (i.e. Word, Excel, PowerPoint) SharePoint, Acrobat, etc.
Keen attention to detail and strong problem-solving capabilities.
To apply, please submit your resume to this posting or email it directly to [email protected]. Please note only qualified individuals will be contacted.
Summit Search Group is a fair and equitable search firm. We welcome and encourage applications from all candidates regardless of ethnicity, race, religious beliefs, disability, age, gender identity, or sexual orientation. Accommodations are available on request for candidates taking part in all aspects of the recruitment and selection process.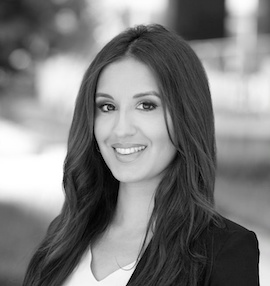 Krystal Yousofi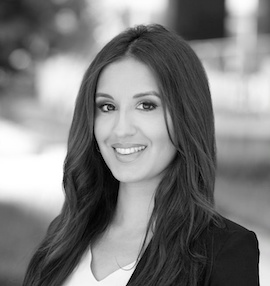 Krystal Yousofi