Registered Nurse (RN)

Summit Search Group,  a leading national recruitment agency,  is proud to be partnered with Prairie Mountain Health in the attraction and recruitment of  passionate and dedicated health care professionals to the region.  Prairie Mountain Health employs over 8,500 people and  delivers quality health services to over 169,000 people in Western Manitoba.  We offer positions both in rural and urban settings.
Live, grow and succeed with us at Prairie Mountain Health and enjoy a rewarding career where home can match your lifestyle.  Watch our YouTube video to learn more about our incredible community.
Registered Nurse (RN)
The Registered Nurse provides comprehensive nursing care to patients/residents/clients in accordance with established standards, policies, and procedures.  The RN will recognize and fulfill their professional responsibilities by practicing in a manner consistent with professional obligations to take actions as per the Canadian Nurses Association Code of Ethics for Registered Nurses  and Registered Psychiatric Nurses, The College of Registered Nurses of Manitoba Standards of Practice for Registered Nurses, The College of Psychiatric Nurses of Manitoba Standards of Psychiatric Nursing Practice, the scope of practice as defined by the Regulated Health Professions Act (RHPA), and the Registered Psychiatric Nurses Act, and other Provincial and Federal legislation.
Qualifications:
Active practicing licensure with the College of Registered Nurses of Manitoba or eligible for active practicing licensure with the College of Registered Nurses of Manitoba (CRNM)
Current Basic Cardiac Life Support (BCLS) Training
Advanced Cardiac Life Support (ACLS)Provider (P) and Renewal (R)
Trauma Nursing Core Course (TNCC)Provider and Recertification
Canadian Triage and Acuity Scale (CTAS)
Knowledge, competence and ability to demonstrate clinical nursing skills and concepts in accordance with approved nursing standards
Ability to make effective decisions regarding nursing care
Basic knowledge and skills to work with computers, and electronic software programs
Demonstrated effective problem solving, organizational skills and the ability to work independently
Demonstrated effective verbal and written communication skills
Ability to maintain positive working relationships with co-workers and clients.
If you want to build a career in Manitoba and make a difference in the lives of people in your community, please send your resume to Gail Eckert, Summit Search Group at [email protected] or call 204-981-9839.​
Job ID
WG530
City
Brandon, MB
Dauphin, MB
Swan River, MB
Winnipeg, MB
Remuneration
Recruiter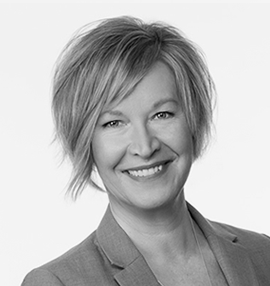 Apply Online
If your qualifications are a match for this position please apply online for immediate consideration. Thank you for your application.
Position:
Registered Nurse (RN)