Regional Vice President, Merchandising
About Our Client:
Our client is a leader in the food and beverage industry.
Position Scope:
The Regional Vice President, Merchandising leads the merchandising team in achieving Company objectives through the management of regional site inventory levels, customer service levels and inventory and SKU optimization. Specifically, this role is accountable for the overall performance and management of end customer order fulfillment, inventory management with intent to maintain the lowest possible Days of Supply/Sales on Hand (DSO), and merchandising activities that enhance profitability (realized equity and earned income overall gross margin). This role also supports sales growth, logistics, aids in achieving warehouse operational efficiencies as it relates to inbound product, as well as managing the regional site product assortment to meet sales demands.  It executes and supports corporate category growth initiatives and is responsible for directing, managing and developing the team by providing them with growth opportunities.
Responsibilities:
Create and manage the plan for sales support within the local merchandising organization
Accountable for realized equity, earned income and product mix for the Region including item equity management
Lead the rollout of corporate and Market Merchandising initiatives at the local company
Responsible for Pricing integrity and accuracy
Provide necessary local feedback to the market and corporate teams for action or alignment
Build and manage Regional merchandising team
Manage Regional inventory level metrics and service goal and maximize operational efficiencies
Direct local merchandising and supplier resources
Drive Regional results based on Site needs and support corporate initiatives
Negotiate and manage local level programs
Review and work with Revenue Management to approve self-funded customer deviations
Oversight of supplier-funded customer deviated pricing
Approve new item requests for the sales team
Grow Regional gross margin and earned income while achieving sales and operational efficiency targets
Support and coordinate customer and sales meetings and events to support sales and Gross Profit $ growth
Drive and support corporate and market category commitments through all local functions at the Regional l to achieve/exceed Annual Operating Plan
Manage the Regional Product Assortment portfolio to meet sales, operations and financial goals
Manage the plan for sales support within the local merchandising organization
Approve Returns per company policy
Focusing on increasing financial metrics associated with Earned Income.
Provide leadership across Region/Site's related to the realization of earned income growth and Vendor compliance
Utilize training material for Sales associates for general sales meeting and engaging in National Vendor-specific activities, POS and promotions.
Execute Company Brand product growth, identifying gaps at Region/Site level and working with Sites to address Company Brand listings.
Monitor ongoing activities in marketplace, ensuring compliance to events & Vendors, communication of market activities that may affect Region/Site's & customers
Develop aligned strategy for specialty and Produce companies on Product Assortment offerings to achieve sales and margin goals
Develop and align strategy with Market Logistics Management to improve inbound supply chain cost and achieve Logistics Earned Income (LEI) goals
Responsible for a business portfolio surpassing $500M (may be significantly higher dependent on region)
Accountable for the accuracy of timecards, approvals and scheduling of direct reports
Champion, advocate, sponsor and participate to drive employee engagement
Understand both the economic and cultural value that a safe organization with minimal environmental impact brings to an organization.
Willing to drive Environmental, Health and Safety performance by providing necessary resources and holding their team accountable to complying with EHS programs, policies, and requirements.
Positively influence and shape a large and inclusive organizational culture to be one that's productive, vibrant, and a desirable place to work.
Strategic thinking, excellent analytical skills and possesses extensive knowledge in structured approaches to problem solving, i.e., continuous improvement
Analyze trends and conduct root cause analysis to support continuous improvement efforts or remedy identified defects impacting outcomes
The ability to analyze and independently solve a variety of difficult situations and problems, including the ability to navigate through complex organizational structure
Ability to use economic, financial, market and industry metrics to understand and improve business results; use one's understanding of major business functions, industry trends, and Company's position to contribute to effective business strategies and tactics.
Demonstrate consistency in executing business objectives; actively driving performance, solving problems and barriers to execution, and delivers projects through to on-time completion
Develop and support high performing talent through hiring, scheduling, performance coaching, and career management practices; includes an appropriate level of functional knowledge necessary to make informed decisions on talent development.
Facilitate establishment of clear performance goals; ensure that performance goals adapt to changing business demands; identify and manage non-performers in a fair and timely way; identify and reward top performance; links pay and performance through base, incentive, and recognition programs.
Present oneself in a manner that demonstrates executive maturity, professionalism, trust, confidence, and integrity.
Leverage information technology and metrics to make fact-based decisions. Take appropriate action based on factual information.
Ability to facilitate and align department leaders around common goals and operating requirements across a multi-site regional geography.
Communicate broadly and frequently the company's vision, direction, goals, performance against plan, changes, and expectations through participation in department meetings, one-on-one meetings, and informal conversations with associates.
Ability to effectively lead change and transformational initiatives through sound change management practices that will ensure sustained adoption, including stakeholder engagement across multiple functions
Act as a senior member of the leadership team, actively engaging to align on direction, strategy, and goals and to show up as One Team within the business
Perform other duties as assigned.
Education and Experience:
Post-Secondary Degree/Diploma in a related or relevant field, Master's degree preferred
7 – 10 years progressive leadership experience, preferably within foodservice, retail pharmaceutical/food, or CPG
Experience in planning marketing strategies
Experience managing a large multi-site business
Formal certification in procurement preferred
Ability to build high performing teams
Ability to manage conflict and reach quick solutions with facts and dialogue
Ability to build relationships across the organization and communicate effectively
Adapt to change and is seen as a change champion
Exposure to procurement software, data analyzing tools, demand planning and inventory management systems
Intermediate expertise with Microsoft Office products
Valid driver's license in good standing with access to a vehicle is required
Up to 30% travel is required
Application Instructions: 
Please forward resumes to Allison Dwyer at: [email protected]
Summit Search Group is a fair and equitable search firm. We welcome and encourage applications from people with disabilities. Accommodations are available on request for candidates taking part in all aspects of the recruitment and selection process.
Job ID
AD0308
City
Toronto, ON
Remuneration
Competitive compensation & benefits
Recruiter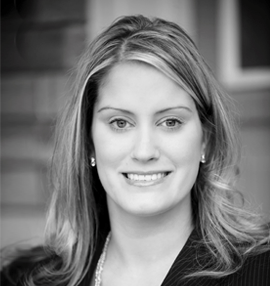 Apply Online
If your qualifications are a match for this position please apply online for immediate consideration. Thank you for your application.
Position:
Regional Vice President, Merchandising