Regional Sales Manager, Western Canada
REGIONAL SALES MANAGER, WESTERN CANADA
Our client is a leader in their specialty field of food supply within the retail/on premise industry. Experience within the meat industry is of great interest.
Reporting to the VP Sales, Canada, the Regional Sales Manager, Western Canada is responsible for the Company's sales, sales promotion, market development, and customer service activities for Western Canada. Regional sales staff for Western Canada report to the Regional Sales Manager, Western Canada. This role is responsible for providing leadership, developing and implementing sales strategy, and monitoring, analyzing, and achieving sales goals as measured against agreed to plan with the goal of achieving and maximizing short and long-term margin, volume, and market retention/penetration goals for the Company's product lines. The Regional Sales Manager contributes to ensuring that Shareholder value and returns meet expectations while maintaining certainty of supply of company products to all customers in the region.
Qualifications & Considerations for the Position
15+ years' experience as a senior regional sales leader developing and implementing sales and strategy in a sizeable North American or Global Food Services Industry Manufacturer and Distributor, where international supply and distribution expertise is key
Demonstrated skills in strategic planning and execution. Displays strong commercial acumen. Analyses key drivers, opportunities, and competitive advantages to develop and execute on strategies to benefit our clients business. Has been able to develop and convert strategic business relationships into valuable business. High degree of expertise in contract negotiation, structuring, setting, and managing sales quota and revenue goals
Understands and has appropriate relationships and a track record of securing supply to ensure fulfillment of customer needs
Proven ability to plan marketing strategy and promotional and advertising campaigns, across all media and platforms
Strongly leads by example; demonstrates professionalism throughout the organization and is a credible and trustworthy person who holds the respect and loyalty of all stakeholders; provides clear expectations and direction; has tenacity in pursuing goals and ensures that team and personal goals align with and contribute to attainment of Company goals
Is open to and accepts taking on such responsibilities as assigned by the VP Sales for Canada to support achievement of annual and strategic business goals
For more details contact David Litherland at Summit Search Group – [email protected]
Job ID
DL451
City
Vancouver, BC
Remuneration
+$140K
Recruiter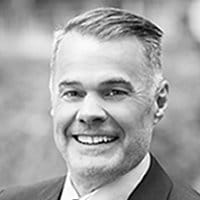 Apply Online
If your qualifications are a match for this position please apply online for immediate consideration. Thank you for your application.
Position:
Regional Sales Manager, Western Canada