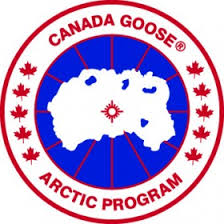 The Organization:
Founded in Canada almost 60 years ago, Canada Goose has grown into one of the world's leading manufacturers of luxury apparel.
Reporting to the Senior Director of Human Resources in Winnipeg, the Regional Health and Safety Specialist will lead all Health & Safety related programs, training and initiatives for Canada Goose locations across the country. The Specialist will partner with all functions and department leaders to establish a culture of safety and operational excellence and will be responsible for ensuring all programs comply with legislated provincial requirements.
Key Responsibilities:
Set the strategic and plans for achieving Health and Safety excellence. Partner with company leadership to establish an organizational culture that fosters positive safety behaviours and practices at all levels.
Ensure the company meets or exceeds requirements established by government and regulatory agencies.
Develop and implement programs, training/education, and policies/procedures which create a proactive approach to safety and promote continuous improvement in safety-related indicators.
Collaborate and communicate effectively with stakeholders to identify needs, evaluate current programs or find alternative solutions and strategies.
Lead hazard risk assessments to proactively identify areas of opportunity and support the implementation of necessary controls. Facilitate internal/external audits against recognized standards.
Supervise investigations of incidents/ near misses and determine corrective action plans. Take decisive action and appropriate actions when standards are not met.
Implement, lead and monitor Health and Safety orientation and training programs for employees and managers and manage the documentation.
Provide guidance and support to managers across the organization on safety related programs, policies and procedures to ensure legislative and policy compliance.
Prepare health and safety training reports as required.
Qualifications:
Bilingual; Fluent in French and English.
Post-Secondary education in Occupational Health and Safety, Industrial Hygiene, Environment Health or a related field.
3+ years' experience in a manufacturing setting.
Strong understanding of Disability Management & Return to Work programs and policies.
Experience conducting inspections, investigations, audits, quality assurance, or program evaluation for the purpose of meeting accepted standards and/or legislation.
For more information, to receive the full job description, or to submit your resume, please reach out to Gail Eckert, Director, at Summit Search Group, [email protected]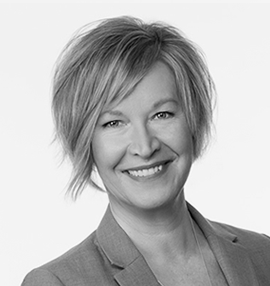 Gail Eckert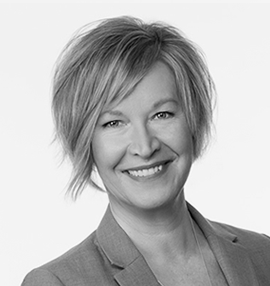 Gail Eckert