Proposal Writer
About Our Client: Our client is a leading international organization in the professional services space.
Location: Toronto, Vancouver, Ottawa, Montreal or Calgary. This will be a work from home opportunity with occasion travel to the office.
Position Scope: The Proposal Writer will manage the RFP response process and resources from receipt through drafting, editing, proofreading, submission and follow-up for feedback for RFPs involving multiple practices and/or multiple offices. This position will directly report into the COO and will work closely with the proposals team to craft award winning proposals.
Responsibilities:
Analyzing the requirements of RFPs, RFQs, and RFIs to plan and craft responses
Writing and editing proposal for readability, consistency, and appropriate tone describing company capabilities, sector knowledge, management approach, and/or past performance
Adhering to internal quality standards for RFP submissions
Collaborating with Partners and the Proposal Team in writing response content
Editing and proofreading proposals to ensure accuracy, clarity, readability, and consistency with company guidelines
Collaborating with Proposal Team and Partners to develop proposal strategy
Meeting non-negotiable project deadlines by establishing priorities and target dates for information gathering, writing, review, and approval
Timely project coordination with Partners to meet draft deadlines
Maintaining document files and knowledge-base articles of completed proposals and presentations
Required Skills and Knowledge:
Exceptional writing and editing experience in a fast-paced professional services and/or business development environment
Ability to be "heads down" and work independently to complete quality proposals under deadlines
High level of proficiency in Microsoft Word and Adobe Acrobat XI
Strong organizational skills that demonstrate attention to detail
Ability to work collegially under pressure and handle multiple work assignments
Ability to be flexible working with different personalities, from Partners to Project Coordinators, while also being cognizant of others' schedules and timelines
Calmness under pressure in a deadline-driven environment
Ability to clarify complex information
Ability to identify value propositions and differentiators
Confident and proactive, able to interact with all levels of management and legal professionals
Ability to manage several proposals simultaneously
Demonstrated self-starter and highly motivated to handle a fast-paced environment
Education and Experience:
University or college diploma (preferably in marketing or communications)
Minimum of 2+ years of proposal writing, editing and formatting experience with professional services organizations.
Application Instructions: 
To apply, please send a resume to Aman Sodi at [email protected].
Summit Search Group is a fair and equitable search firm. We welcome and encourage applications from people with disabilities. Accommodations are available on request for candidates taking part in all aspects of the recruitment and selection process.
Job ID
City
Calgary, AB
Montreal, QC
Ottawa, ON
Toronto, ON
Vancouver Island, BC
Vancouver, BC
Remuneration
Recruiter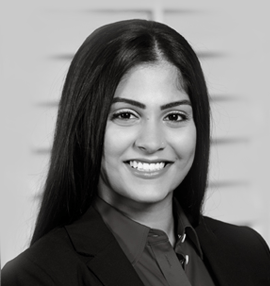 Apply Online
If your qualifications are a match for this position please apply online for immediate consideration. Thank you for your application.
Position:
Proposal Writer