Summit Search Group has partnered with a leading global manufacturer of test instruments to find a Production Manager. The world's leading oil refineries, commercial laboratories, fuel distributors, lubricating oil blenders, aviation companies, and military all use our client's instruments because they know they are innovative, attentive and responsive to their needs.
Reporting to Director of Operations, the Production Supervisor will be responsible for ensuring production staff are working in accordance with company safety, quality, production and policies, procedures, and standards. This role will be based out of their Richmond head office.
Role & Responsibilities
Ensure compliance to safety policies, while instilling a strong commitment to safety.
Responsible for the Preparation of the Production Plan and Schedule.
Plans production activities, establishing priorities and sequences for manufacturing products.
Responsible for Capacity Planning and effective scheduling of production staff.
Works Closely with Purchasing to ensure effective material planning and avoid shortages that can impact production schedules.
Responsible for investigation of production non-conformities and implementation of corrective actions.
Ensures Production Quality through applicable Quality Controls by mapping of production processes and assessment of risks.
Responsible for initiating, developing, and implementing production improvements to enhance and improve productivity, cost efficiency and quality. Leads Continuous Improvement initiatives by deployment of Lean projects.
Develops and maintains through management of change standard operational procedures and work instructions to ensure quality, compliance with standards and minimize rework.
Responsible for hiring, training, individual development, and performance management of production staff.
Timely and effectively addressing complaints, resolving problems, and taking disciplinary action if needed.
Measure, monitor and report on key performance indicators.
Establish and maintain production targets for production of subassemblies, integration of subassemblies, Calibration and Testing processes.
Responsible for facility management and building a strong team culture
Skills & Qualifications
Business Degree or Bachelor of Engineering or related areas from four-year college or university; or four to seven years related experience and/or training or equivalent combination of education and experience.
5+ years of experience in Operations, Production management or supervisory role.
Certified Lean/ Six Sigma Leader with experience in deployment of Lean projects will be considered an asset.
Excellent communication skills, oral and written.
Effective presentation skills and ability to communicate within different levels of the organization.
Ability to write documentation such as operating procedures, work instructions etc.
Excellent knowledge and experience working with ERP system/s.
Proficiency with MS Office, especially performing analysis using Excel and good knowledge of Power Point.
Ability to define problems, collect data, establish facts and draw valid conclusions.
Demonstrated success maintaining positive interpersonal relationships which encourage openness with team members using exceptional problem solving, facilitation and collaboration skills.
To apply, please submit your resume to this posting or email it directly to [email protected]. Please note only qualified individuals will be contacted.
Summit Search Group is a fair and equitable search firm. We welcome and encourage applications from all candidates regardless of ethnicity, race, religious beliefs, disability, age, gender identity, or sexual orientation. Accommodations are available on request for candidates taking part in all aspects of the recruitment and selection process.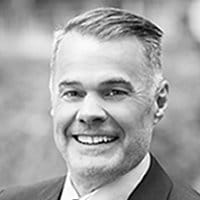 David Litherland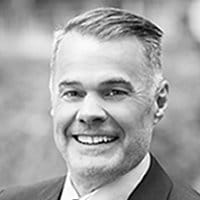 David Litherland