File Processor – Insurance
Summit Search Group is actively recruiting for a unique role with one of our Insurance Broker Partners – a Producer Assistant.
The File Processor is responsible for assisting a Personal Lines Producer in the various Insurance transactions (Commercial and/or Personal Lines) and providing backup support for customer enquiries. The File Processor is accountable for checking policy documents for accuracy, processing transactions and correspondence. The Producer Assistant will be required to re-rate renewal policies as required. They will work directly with underwriters.
The Organization:
Our client is a large, Manitoba-based independent insurance brokerage who offers incredible growth opportunity in career and encourages progression through education. This position reports into their head office and would be a Monday-Friday, 9:00 am – 5:00 pm commitment. If you are an Insurance professional with experience in Personal Lines, and are interested in being more on the back-end of operations, we would love to speak to you!
What You'll Do: 
Prepare and communicate all policy documentation, letters, certificates, binders of insurance, endorsements and renewals in an accurate and timely manner
Review renewals, gather relevant information necessary to make changes if required
Maintain Renewal list and ensure that all policies are handled in a timely fashion. Follow up on missing policies, etc.
Remarketing of Renewals with premium increases above tolerances
Assist customers with any account-related requests
Complete claim information and communicate/liaise with insurance company
File documents and paperwork in a file-less customer environment, ensuring efficiency and consistency
Process necessary paperwork and update computer system in a timely manner
Maintain up-to-date knowledge of products and services
Advise Producer on outstanding receivables
Process New Policies, Endorsements and Renewals through Insurance Company Portals for all insurance companies that offer portals
What You Bring:
A positive attitude, and a team-based approach. An eagerness to grow and help.
Minimum Insurance Council Level 1 License (prefer a level 2)
Minimum 2 years of Insurance experience
Strong customer service and problem-solving skills
Strong interpersonal skills, ability to communicate both verbally and in writing
Familiarity of insurance regulations and ability to understand written manuals
Able to work well under pressure during busy times
For more information, and to apply – connect with Jessica Willis, at Summit Search Group at [email protected]. While we appreciate all interest, only those who are qualified will be contacted.
ABOUT SUMMIT SEARCH GROUP
Summit Search Group is a leading national professional recruitment firm committed to helping employers hire smart, qualified people to advance both the bottom line and individual career goals. Specializing in a wide variety of industries and recruitment verticals, Summit Search Group is passionate about matching exceptional talent with exciting new opportunities across Canada.
Privacy and confidentiality are important to us; as such all applications are kept strictly confidential. We will not share your information with anyone without your prior approval. While we will only be considering qualified applicants for this position, if you are interested in pursuing an alternate career path, we would certainly be happy to speak with you about opportunities that fit your profile.
Job ID
WJ327
City
Winnipeg, MB
Remuneration
$40,000 - $55,000 plus commission
Recruiter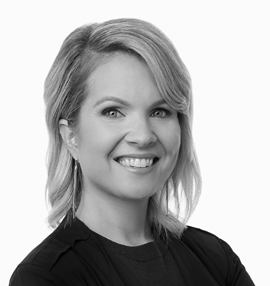 Apply Online
If your qualifications are a match for this position please apply online for immediate consideration. Thank you for your application.
Position:
File Processor – Insurance