Procurement Manager, Campbell River, BC
We are excited to partner with our client, Cermaq Canada, to assist them in filling the role of Procurement Manager based out of Campbell River.
The Role: The Procurement Manager actively contributes to the strategic mandate of the organization by providing leadership and direction to the global and Canadian procurement and logistics functions while seeking related efficiencies and cost reductions throughout the value chain
Remuneration: Cermaq Canada offers a competitive salary and a corporate bonus.
Base Location: Campbell River Warehouse
Travel Requirements: Some regional travel may be required

Department: Finance
Reports to: Finance Director
Number of direct reports: Up to 6
Responsibilities:
Customer Leadership
With an awareness of the production cycle, be able to understand the importance of the production of premium quality fish from egg to plate with clarity as to the products and costs to produce such a product.
Deliver services and products that clearly understand the unique nature, urgency and specifics of production needs.
Lead the department through decisions that could impact service levels at a regional level yet are beneficial to the company wide operations that minimizes risk to supply and maximizes profitability.
Operational Leadership
Direct and coordinate a detailed analysis of the value chain procurement and supporting services aimed at cost improvements.

Establish processes and structures to support and continually improve the cost and procurement process globally and in-country.

Manage the purchasing team to ensure safety, quality, service and cost savings objectives are achieved.
Educate and reinforce the purchasing technical competency related to value as expressed by the total benefit vs. low cost.
Develop and implement a continuous improvement program for procurement to support company goals that would enhance service delivery and logistics.
Develop strategic alliances with vendors and implement agreements which have pricing and volume milestones.
Align contractual templates to ensure consistency in content and controls, then monitor .
Contribute to production RFP submissions to ensure efficiencies and alignment of contract negotiations related to the ownership of the Management Systems Supplier Sourcing and Control and purchasing components.
Manage the procurement activities from procure to pay, order receiving and following up with delivery to facilities within policy.
In collaboration with the Finance Director set, measure and track department KPI's .
Evaluate Total Cost of Ownership (TCO) for goods purchased to better understand value creation in the procurement process .
Build relationships with new and existing suppliers with an objective to improve pricing and service thus quality partnerships .
Develop and implement an effective inventory control process (including turnover) that reflects the unique operational needs of the production teams.
Foster a high level of productive, progressive and supportive collaboration with the Cermaq Canada Management team and Management System that keeps to the corporate commitments.
Apply the both the local procurement policy and the global procurement policy protocols to ensure control over purchasing activities and to create value from their application.
Recommend changes to policy and procedures to enhance service delivery and cost efficiency while improving vendor relationships and lower the cost of doing business.
Manage the building in collaboration with the landlord so the location remains professional in its appearance and safe for all.
Implement and effectively integrate the upcoming Microsoft ERP program with assistance from the global and in-country conversion team .
People Leadership
Promotes compliance to all safety procedures to ensure the health and well-being of all persons .
Promotes a positive workplace that treats all persons with respect and dignity devoid of discrimination, bullying and harassment.
Leads the team being mindful of the core values and leadership principles that guide all employees at Cermaq for example;

Leads the team to ensure collaborative and efficient teamwork both internally and with other departments.
Encourages the development of all direct reports to their maximum potential to ensure efficiency and engagement.
Promotes the morale of all employees in the departments to keep engagement high and reduce turnover.
Resolves complex problems that may require cross divisional support in such a manner that organizational goals and efficiency are maintained .
In collaboration with Human Resources, makes recommendations and decisions concerning discipline for department employees that are fair and equitable.
Establishes performance standards for all direct reports then evaluates and monitors progress in order to maximize the effectiveness of the department.
Sustainability Leadership
Implement the Cermaq Canada Management System that keeps to the corporate commitments.
To focus on understanding and improving the lifecycle management of goods purchased in order to maximize sustainable practices.
Job Requirements:
Education, Experience and Skills
Business diploma or degree preferred or equivalent experience
Experience managing purchasing, inventory, planning and logistics capacity with multiple suppliers, global procurement preferred
Minimum of four years supervisor experience in a similar role with mid-size organization
Ability to handle multiple tasks, short lead times and adjust priorities in a professional manner
Prior experience working with budgets and results analysis
Proven customer service skills with strong interpersonal skills that drives results and build successful relationships
Physical Job Requirements
Capable of boat, car and plane travel
Cermaq Canada is an equal opportunities employer who provides a workplace that is free of discrimination.
Cermaq Canada has a progressive view of reconciliation with Indigenous peoples. Although wholly committed to hire the best candidate available, we strongly encourage applications from Indigenous peoples for this role.
To apply, please email your resume to Chad Rutherford at [email protected]
Please note that only those candidates who meet the criteria will be contacted.
Job ID
VCR2021-01
City
Campbell River, BC
Remuneration
80- 90,000 plus bonus, and benefits
Recruiter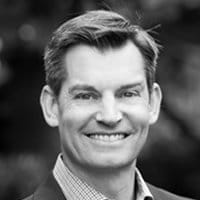 Apply Online
If your qualifications are a match for this position please apply online for immediate consideration. Thank you for your application.
Position:
Procurement Manager, Campbell River, BC