Our client is a leading developer and manufacturer of engineered components, using advanced materials processing and automation capabilities. They are looking for a full-time Process Engineer to join their team based in Perth, Ontario.
Reporting to the Plant Manager, the Process Engineer is primarily responsible for leading process engineering activities at the Plant by analyzing processes, identifying and characterizing problem areas, and recommending and implementing optimal changes and improvements.
Some of your key responsibilities in this role will include:
Modifying products & processes as assigned to fit customers' specific applications
Specifying Operating Instructions & as-needed Special Instructions
Upgrading and improving processes in order to reduce variation, increase efficiency and increase profitability
Assisting in the development of Production Procedures
Providing Technical Service by communicating information regarding the products and processes as needed
Leading and coordinating continuous improvement activities
Exploring and developing new process technology
Participating in the educational process (ie: assisting in training of other employees) as needed
Reviewing process equipment capability and addressing deficiencies as necessary
Supporting the other core members of the teams as needed
Being on call for technical questions and issues during non-business hours
Investigating customer complaints and following up as needed
Following all publicized safety policies/procedures and JIBS applicable to the job
Using appropriate PPE that has been identified on the Hazard Analysis for the department/role
Attending and participating in all safety training, safety meetings, audits and Behavior Based Safety programs assigned
Reporting all safety hazards observed.  If capable, correcting the safety hazard identified
Reading, understanding and being committed to conducting business in accordance to the organization's Business Ethics policy, Corporate policies and all site specific policies.  All business of the company should, at all times, be conducted ethically, fairly, honestly and with integrity
Other duties as assigned
Qualifications:
College or University Degree in Engineering
2-5 years of process engineering experience
Excellent written and verbal communication skills are essential
Good leadership qualities
The ability to work in teams is essential
Excellent interpersonal skills
Self-starter with excellent organizational skills
Computer skills, minimally word processing and spreadsheet applications
The following knowledge and experience is preferred:
Experience in statistical analysis, design of experiments and SPC
Knowledge of Lean Principles
Knowledge of data acquisition, mechanical testing, and process control
Experience in extrusion, weaving or papermaking technology
Management experience or interest in pursuing management opportunities
Experience in statistical analysis, design of experiments and SPC
Application Instructions:
While we appreciate all inquiries, only qualified candidates will be contacted.
Please send a resume to Kyle Provost at [email protected] 
Summit Search Group is a fair and equitable search firm. We welcome and encourage applications from people with disabilities. Accommodations are available on request for candidates taking part in all aspects of the recruitment and selection process.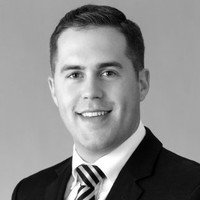 Kyle Provost
Remuneration
Competetive compensation package, benefits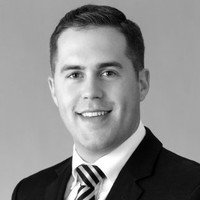 Kyle Provost
Remuneration
Competetive compensation package, benefits