Our client is looking for a full-time Payroll Manager to join their team based in Toronto, Ontario.
The Payroll Manager is responsible for overseeing all aspects of payroll administration, including the calculation of earnings and deductions for bi-weekly payroll cycles and the timely distribution of payroll and related information to employees. Serving as the primary point of contact for all payroll-related inquiries, the Payroll Manager handles matters pertaining to payroll policies, procedures, taxes, timekeeping, and processing. This individual will be responsible for maintaining the accuracy and integrity of payroll information, which involves overseeing the collection, calculation, and input of payroll data. Managing and executing all government reporting and compliance obligations related to payroll taxes, withholding, and employer contributions, while staying up-to-date with evolving regulations is expected in this role. The Payroll Manager will be responsible for ensuring full compliance with reporting requirements for garnishments, income withholding orders, and tax levies.
Some of your key responsibilities in this role will include:
Executing bi-weekly payroll processes, aligning with established protocols and deadlines to ensure the efficient, accurate, and timely processing of all payrolls, while adhering to stringent timeframes
Supervising the payroll department, encompassing responsibilities such as handling quarterly and annual tax filings, T-4 forms, addressing prior years' discrepancies, and managing audit procedures
Upholding payroll data integrity, conducting analysis, data preparation, and data entry for both hourly and salaried employees
Overseeing the corporate payroll system's maintenance and acting as the point of contact for routine payroll inquiries, offering solutions for unique situations to senior leadership
Leading and directing key payroll functions, including timekeeping, PTO/leave policies, termination processing, pay group assignments, one-time payments, garnishments, election verifications, and other routine payroll operations
Serving as the primary point of contact for any questions or issues related to payroll matters
Acting as the primary liaison for all inquiries and issues pertaining to Group Benefits
Managing inquiries and issues related to WCB/WSIB/CNEST Insurable matters
Supervising off-cycle payroll and handling any necessary retroactive payment processes
Performing other assigned duties as required
Qualifications:
A Bachelor's degree in accounting or a related business/finance field is preferred
A minimum of 5 years of experience in handling high-volume payroll processing
At least 3 years of supervisory experience
Expertise in union-related payroll, including union payroll processing and union due deductions is mandatory
Mandatory experience with ADP/Workforce software
Possessing a solid understanding of finance principles
Demonstrating extensive knowledge of federal, provincial, and local labor regulations concerning payroll processing
Exhibiting a deep understanding of complex payroll processing regulations, including familiarity with the Employment Standards Act, overtime calculations, and union payroll intricacies
Upholding high ethical standards and maintaining the utmost confidentiality
Demonstrating strong analytical skills, adept at collecting, researching, and resolving payroll-related information
Proactive and highly driven, taking the initiative to identify opportunities for organizational improvement
Highly organized and detail-oriented, with the ability to prioritize tasks and meet deadlines effectively
Exceptional verbal and written communication skills
Works independently, exercises critical thinking, and can make delegated decisions
Strong problem-solving abilities, characterized by innovative thinking and a proactive and adaptable approach
Flourishes in a Key Performance Indicator (KPI) driven environment
Capable of building trust and effectively resolving conflicts both upward and downward in the organization
Application Instructions:
While we appreciate all inquiries, only qualified candidates will be contacted.
Please send a resume to Kyle Provost at [email protected] 
Summit Search Group is a fair and equitable search firm. We welcome and encourage applications from people with disabilities. Accommodations are available on request for candidates taking part in all aspects of the recruitment and selection process.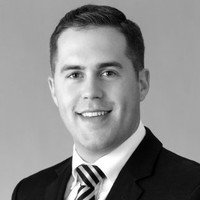 Kyle Provost
Remuneration
Competitive compensation, benefits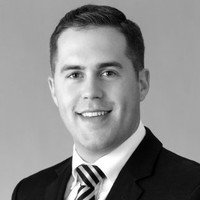 Kyle Provost
Remuneration
Competitive compensation, benefits