Our client is a leading supplier of truck and trailer parts and equipment, serving customers across Canada. They are looking for a full-time Parts Manager to join their team in Toronto, Ontario.
The Parts Manager will be responsible for performing inside sales activities and will act as a customer service representative to develop sales relationships with wholesale customers via phone and email. This position will work closely with other associates in a fast-paced collaborative and team environment.
Some of your key responsibilities in this role will include:
Help determine and obtain heavy duty parts for customers as requested. Suggest sale of related parts for full service. Know and promote all product lines.
Determine sales price for customers for each sale in accordance with company procedure.
Handle warranty or defective parts for customers in accordance with company procedure.
Special order parts on an emergency basis when necessary and appropriate.
Process approved credits for customer when merchandise is returned.
Maintain confidentiality of pricing lists and structures as required by company procedure.
Call customers to solicit sales.
Perform other tasks as assigned.
Qualifications:
Must have a minimum of five years Heavy Duty parts experience or related experience.
A High School Diploma or equivalent is required.
An education in sales or related field is preferred.
Relevant technical degree or certification is an asset.
The ability to take action when needed; demonstrate a sense of urgency; recognize and respond quickly to customer situations; consistently execute tasks and activities required for success.
The ability to work in changing circumstances; act objectively and productively when lacking information. Effectively cope with change; decides and acts without having the total picture; comfortably handles risk and uncertainty.
Skills to be customer service-oriented, develop customer relationships by making efforts to listen and to understand the customer; anticipate and provide solutions to customer needs; giving high priority to customer satisfaction.
The flexibility to change based on new information; adapt to varying customer situations and expectations; execute a wide variety of activities rapidly.
The ability to maintain perspective and remain calm under pressure; behave consistently and predictably over time.
Ability to read, analyze, interpret, and write general business correspondence, reports, regulations, and instructions.
Proficiency with all Microsoft Office products, intermediate Excel skills desired.
Good written and verbal communication skills.
Ability to utilize the company's point-of-sale and ordering system.
Application Instructions:
While we appreciate all inquiries, only qualified candidates will be contacted.
Please send a resume to Kyle Provost at [email protected] 
Summit Search Group is a fair and equitable search firm. We welcome and encourage applications from people with disabilities. Accommodations are available on request for candidates taking part in all aspects of the recruitment and selection process.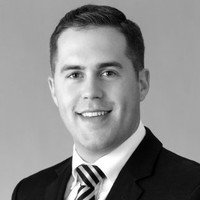 Kyle Provost
Remuneration
Competitive Compensation and Benefits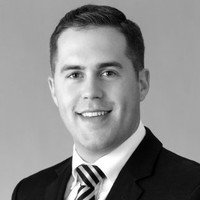 Kyle Provost
Remuneration
Competitive Compensation and Benefits