Since 1956, our client has been an industry leader, community partner, and trusted supplier of choice by providing quality solutions, parts, and equipment for the Agricultural, Lawn and Garden, and Golf and Marine industries.
The Position:
Reporting to the Branch Manager and supported by the VP Aftermarket, the Parts Manager – Agriculture will manage all aspects of an efficiently functioning, innovative parts business at their Portage la Prairie branch. This includes ensuring that our client has the right parts, in the right place, at the right time to meet the needs of their customers; providing unparalleled customer service through a knowledgeable, motivated team; supporting branch and corporate goals related to profitability by meeting department targets.
Responsibilities:
Organize the parts department to create a customer experience that exceeds expectations. Cultivate relationships with key clients, handle the most difficult client issues.
Manage parts inventory cost effectively while minimizing stock outs – through analysis, metrics, efficient layout and organization of pick locations, cycle counts, and spot count.
Recommend, develop and manage annual and special sales, events and sale pricing.
Undertake product merchandising to best drive sales.
Cultivate relationships with key vendors, resolve vendor issues.
Prepare a departmental budget and achieve goals while staying on budget.
Work collaboratively with other departments, branches and managers. Seek out best practice, and leverage knowledge.
Build a skilled, innovative, and motivated parts team. Provide coaching, goals and direction, communication and vision.
Maintain a clean, safe, and organized work environment and act in compliance with all legislation, including Health and Safety laws, Works Compensation procedures and Employment Standards legislation.
Stay current on product knowledge and best practices in the field and train staff.
Qualifications:
3+ years' experience in a busy parts environment, ideally with both customer-facing and shop-facing demands.
2+ years managerial experience with more than 3 staff.
Moderate to advanced skills in MS Excel, and general familiarity with MS Office products.
Familiarity with parts ordering, vendor management, transfer procedures, returns and warranty processes.
Experience with computerized inventory systems, inventory management practices, procedures and metrics.
For more information, or to submit your resume, please reach out to Gail Eckert, Director, at Summit Search Group, [email protected]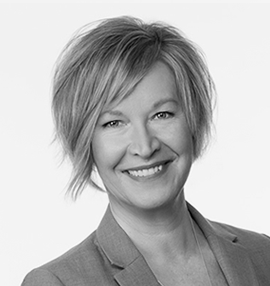 Gail Eckert
City
Brandon, MB
Portage la Prairie, MB
Winnipeg, MB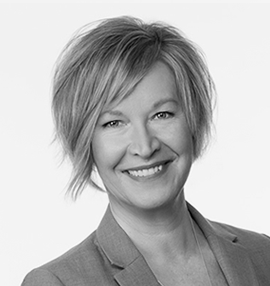 Gail Eckert
City
Brandon, MB
Portage la Prairie, MB
Winnipeg, MB