Our client is the premier provider of solid waste collection, transfer, recycling, and disposal services, along with recycling and resource recovery, in mostly exclusive and secondary markets across the US and Canada. They are looking for a full-time Operations Supervisor to join their team based in Ottawa, Ontario.
The Operations Supervisor will be leading the team of garbage truck drivers within the Ottawa, ON district. As an Operations Supervisor, you will be responsible for managing all Drivers on a daily basis, ensuring that operations are running safely by performing Driver observations and monthly safety meetings. This role is a leadership position within the Collections business unit. The key responsibilities will be to ensure that safety, compliance, customer service, growth, sales, and financial targets are met on a consistent basis. Demonstration of leadership skills, along with personal and ethical behavior is of paramount importance in this position.
Some of your key responsibilities in this role will include:
Overseeing day-to-day operations of multiple routes
Reviewing daily route sheets for P&L statistical information
Performing operational audits of collections routes and observation routes
Ensuring that Drivers required to operate company vehicles or equipment are completing daily safety and maintenance checks
Coordinating with the Dispatcher to ensure deliveries, exchanges, and repairs are completed in a timely manner
Planning and monitoring employee schedules and route scheduling including regular communication throughout the day until all routes are completed
Performing interviewing, selection and training of potential new hires
Performance management of employees through the progressive discipline process
Conducting incident investigations including scene management, first incident report and final analysis with root cause and preventative measures
Maintaining Environmental Health and Safety programs including training, meetings and required reporting of relevant EH&S issues
Maintaining adherence to company safety policies and DOT regulations
Position will require approximately 75% travel within the Ottawa district
Qualifications:
High school diploma or equivalent
Prior lead person or supervisory experience is preferred
Must possess, or be willing to obtain, a valid DZ driver's license or higher grade, and pass all DOT regulations
Experience operating various refuse collection equipment is an asset
Data entry and analysis is necessary
Must be 'safety first' minded
Individual should demonstrate initiative and self-motivation
Application Instructions:
While we appreciate all inquiries, only qualified candidates will be contacted.
Please send a resume to Kyle Provost at [email protected] 
Summit Search Group is a fair and equitable search firm. We welcome and encourage applications from people with disabilities. Accommodations are available on request for candidates taking part in all aspects of the recruitment and selection process.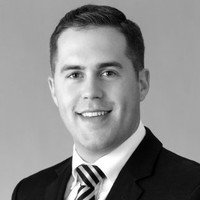 Kyle Provost
Remuneration
Competetive compensation package, benefits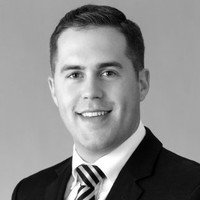 Kyle Provost
Remuneration
Competetive compensation package, benefits