Operations Manager
Our client is a unique producer owned company who is committed to producing and selling quality, value added food products from farmers to consumers. Our client is seeking an Operations Manager for their non-GMO canola processing facility. This is a great opportunity for an experienced individual who would like to be involved on the ground floor of an expanding company.
The successful candidate is a highly motivated individual with strong management, interpersonal, communication, and problem-solving skills. As the Operations Manager, you will be responsible for all aspects in operations of a 24/7 specialty oilseed crush and edible oil refinery. You will provide leadership in all aspects of production and will be responsible for demonstrating a commitment to maintaining a cost-effective operation, safety, continuous improvement, and employee engagement.
Responsibilities will include the day-to-day oversight of plant safety, plant costs, budgets, monitoring and ongoing improvement of plant productivity, risk management, supervision of employees, and interaction with upper management.
Essential Functions:
Will oversee manufacturing operations, maintenance, and quality departments.
Plan, organize and direct the manufacturing and maintenance operations which ensure the most effective return on assets.
Initiate plans and processes which minimize manufacturing costs through effective utilization of manpower, equipment, facilities, and materials.
Assure the attainment of business objectives and production schedules while ensuring product standards that will exceed our customers' expectations.
Reduce costs and improve efficiencies in all areas of plant operations.
Hiring, development and training of key staff members, promote the development of a well-trained and motivated employee team.
Develop and maintain a positive employee relations atmosphere to promote a safe and productive work environment
Establish group, and individual accountabilities, objectives, and key productivity indicators, in such areas as safety, product quality, yields, plant utilization, costs, etc.
Establish group and individual accountabilities for safety leadership, problem solving and cost reduction.
Encourage use of new techniques and focus on fact-based problem solving.
Manage spending against budget and in relation to changes in production volume.
Foster and champion, a culture of continuous improvement in all areas of the facility.
Maintain a clean and safe plant with an injury-free work environment.
 The Ideal candidate will have the following Skills/ Experience:
Degree/ diploma in an engineering discipline or technical field is preferred.
Demonstrated good business skills in regard to budgeting, cost analysis and reports.
A proven track record with a minimum of 3 years management and supervisory experience in plant operations, preferably in the canola processing sector.
Knowledge of plant operations, maintenance, quality, and safety programs.
Excellent communication skills interacting with all levels of staff and hourly employees.
Strong leadership, organizational & problem-solving skills.
Operational planning experience.
Ability to work self-directed with a high level of initiative and priority setting.
Facility is a 24/7 operation requiring availability during business-critical situations.
Proficiency in MS offices
Submit your resume today to [email protected]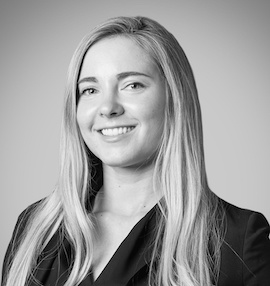 Mariah Beahen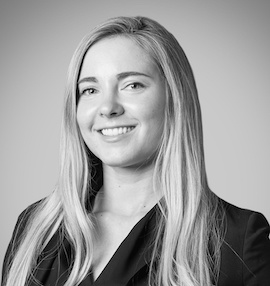 Mariah Beahen